September 15, 2017 by Marshall Slocum Inn
The summer is almost over, and it is time for the autumn season to arrive in Newport, RI. The downtown shops and restaurants are still lively with activities in Newport. There is the Harvest Fair to attend located at the Bird Sanctuary, the Boat Show, and of course the Seafood Festival. The city has it's yearly pumpkin pickings, and the ghost tours that you get you into the spirit. Besides the shopping and craving the fall food menus, there is so much to do.
What Autumn Brings to Newport
The Harvest Fair is the chance to bring out the big kid in you and enjoy nature within the same event. There is festive music, food, and of course the wonderful nature trail to appreciate the nature. The trees will be colorful and beautiful also may see a couple of forest creatures.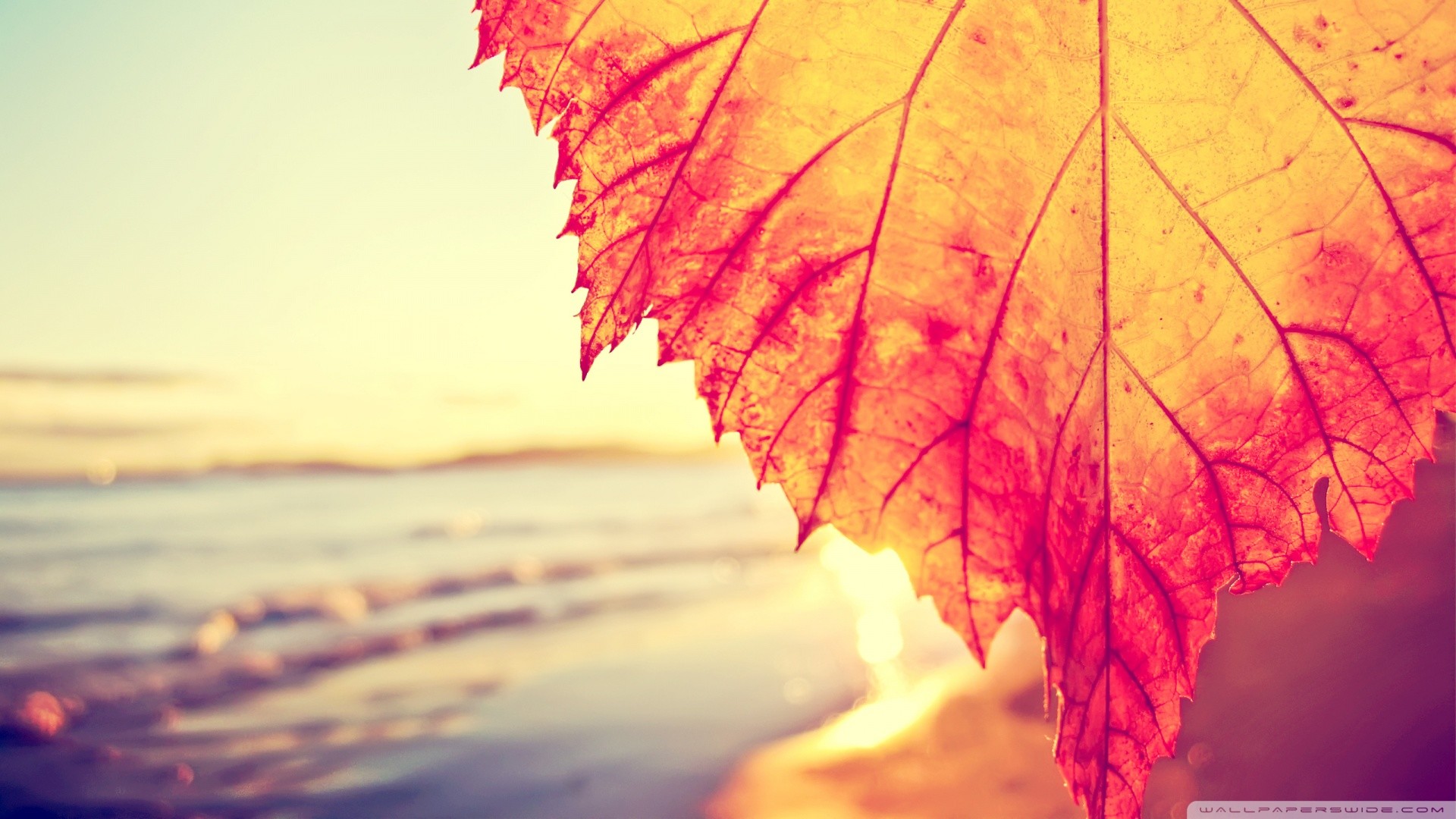 There can never been enough seafood experience in Newport, RI. The city is surrounded by water providing with exquisite seafood to restaurants. They provide the best raw bars even during the autumn season.
Autumn means the pumpkins are one of the main harvests in the season. There is the Ballard Park event that brings the community to create a wonderful display of pumpkins. They all are uniquely carved, and organized for the best view. There is also the fundraiser at the Trinity Church to bring your own pumpkin home.
Ocean Drive is still one of the top must-dos in Newport even throughout autumn. The leaves will be changing and perfect weather for a picnic or flying a kite.
Ghost Tours bring all around Newport, RI with a spokesperson sharing the history of the city. The history will contain all the hunted stories that happened from the past and myths that may be true.
It may be a little less crowded in Newport during the autumn season, but it doesn't mean the festival, and activities stop. Put your sweater on and explore new fall experiences in Newport.
August 20, 2017 by Marshall Slocum Inn
Welcome Foodies to Newport, RI
When foodies come to Newport, they will experience nothing they've ever tired before. There are many restaurants with exotic foods, and local shops that stock the most exclusive items.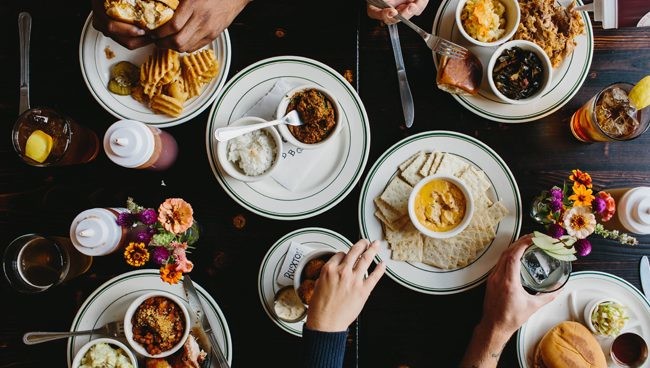 Unique Shops
Newport Jerk Company
The Newport Jerky Company has the basic flavors to the extreme. Alpaca, buffalo, alligator, emu, and kangaroo are some of many unheard of jerkies. Preferably fish options are available such as Ahi Tuna, Salmon, and Swordfish. If have you have a strict diet, there are vegan jerkies options. Coconut, and Mushroom are definitely worth tasting.
This shop also will intrigue Newport Foodies by their candy, hot sauce, salsa, gourmet peanuts and brittle.
Virgin and Aged: Gourmet Oils and Vinegars
Virgin and Aged: Gourmet Oils and Vinegars has an unbelievable tasting room. Imported balsamic vinegars that have been aged up to 18 years are thick and creamy like any dark balsamic vinegars should be. Foodies will appreciate the white balsamic vinegars that are lighter and much sweeter. Any of these could be used for marinating, salads, or even just putting on top of simple items such as cheese. The Fig balsamic is one of their many popular flavors.
Extra Virgin Olive Oils are all imported from around the world and placed into their tasting room. The selection varies from Portugal, Spain, Italy, and many other locations. There are infused flavors into the extra virgin oil such as blood orange, garlic, lime, Tuscan herb blend. They can be used on meat, fish, and vegetables.
The Spice & Tea Exchange
Almost every type of spice and tea is located in the this amazing shop. People will find seasonal to traditional. The popular flavors such as dragon tea, blueberry black tea, hazelnut cookie tea sound fascinating. In the other section are herbs, whole spices, salts, peppers, chiles, seeds, powders and much more.
All of the shops are located downtown, right off Thames Street.
Restaurants
Where do the Foodies go for lunch and dinner within Newport, RI?
Bouchard Inn & Restaurant has a menu with an exquisite modern French with an American interpretation. Each item is at the pinnacle of artisanal local freshness.
Fluke Wine Bar has local owners making each item on the menu fresh, seasonal, and unique. They have a modern American cuisine with a relaxing atmosphere.
Stoneacre Pantry is a restaurants featuring farm to table. The restaurant focuses on sustainability and quality while helping local farms and fisherman.
Foodies in Newport will discover the inspiring shops and restaurants. This will make an local or traveler happier than ever.
July 24, 2017 by Marshall Slocum Inn
Local owners are hoping to see visitors, locals, and more people come shopping in Newport, RI every year. Shopping in the city, everyone will find a little something they like. The stores vary from entrepreneur shops to the famous trends. Unlike a crowded mall, you will enjoy the walk between the stores and restaurants on the island.
Bowen's Wharf Shopping
Bowen's Wharf has incredible shops including the nautical theme of Newport. There are clothing stores such as Upper Deck Clothing or Ship's Store and Rigging , where you can find a great souvenirs and boat accessories. Malee's is known for their hats, and the Narragansett for swimwear. Chace N Lulu for accessories, and Sail loft for the sportswear and footwear.
Arianna Skincare with their amazing dead sea mineral skincare product line. Do not try to eat one of their soap cupcakes, it will not be sweet. Soap & Water with their bath and body products also luxury home frangances.
Primavera is art quality craftsmanship featuring work from local artists and exclusive product lines set in a relaxing and inviting atmosphere. They make custom canvases as well.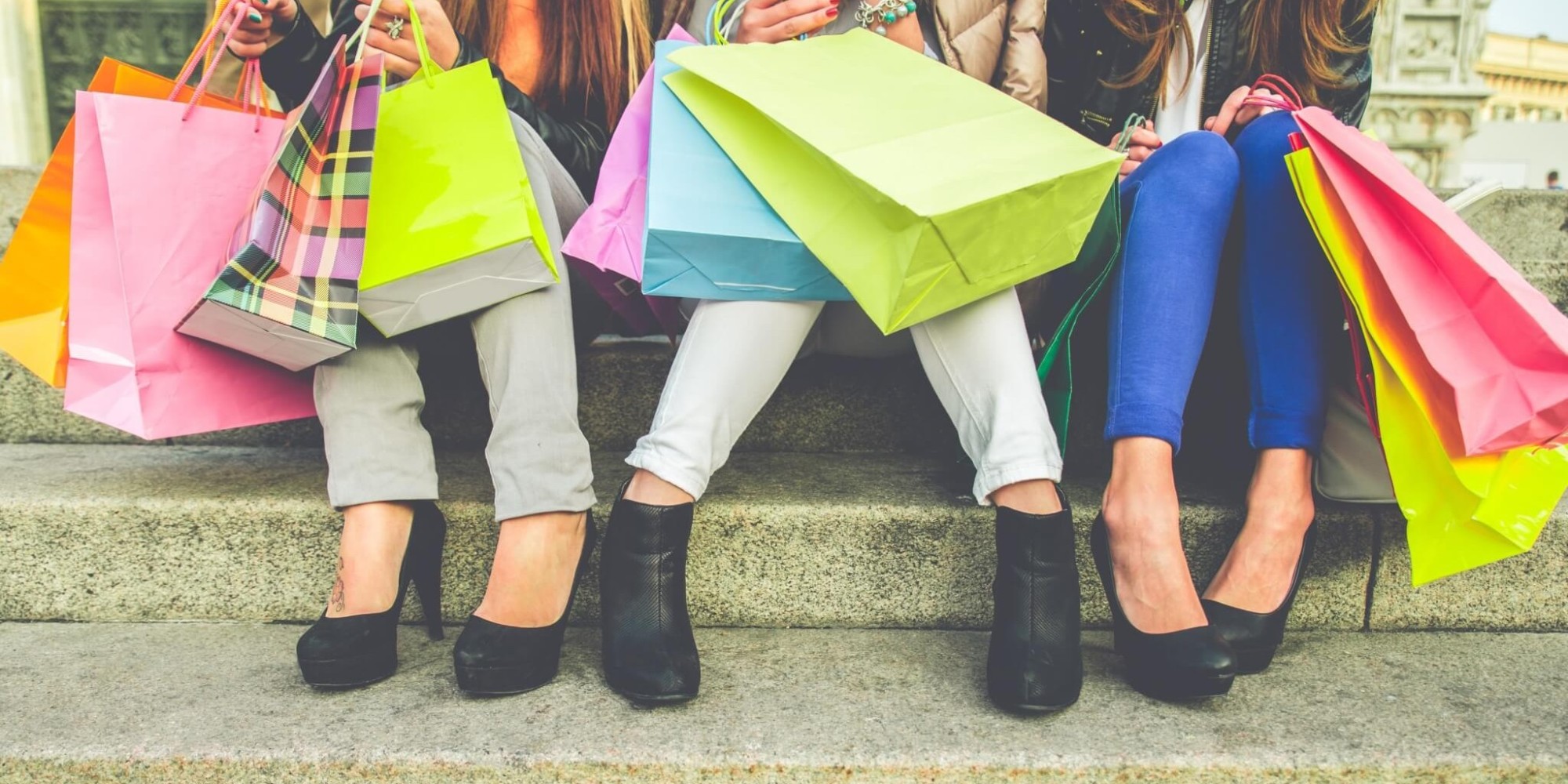 Popular Stores
Michael Khors, Sephora, Express, Lilly Splizter, Banana Republic, Lululemon and more popular trends are near the main strip of Thames. And of course there is the famous Alex and Ani store originated in Newport.
Foodies will enjoy hopping around Newport, there are exotic stores that are worth checking out. Newport Jerky Company has the traditional jerky to the most unusal jerky. They have buffalo, snake, tuna, kangroo, and more. Virgin And Aged: Gourmet Oils and Balsamic Vinegars sell all sorts of amazing. There is the Tea Exchange, which is a grat qaulity chain that made it to Newport. If you wanted a quick snack, the Country Kettle Fudge with their delicious fudge or Inpopinto: Popcorn in disguise with their hidden flavors could hit your sweet tooth.
Thames Street the main street has over hundred of local stops. You will find the Armory, which is filled with thousands of antiques. Furniture, jewelry and all kinds of treasure.
Bellevue Avenue Shopping
Besides Thames Street for shopping, there is Bellevue Avenue near the Tennis Hall of Fame. Where are more fun shops. Sequin a Newport Jewelry Store, Bellevue Kids for childrens clothing and Farmeseusitcals
Newport, RI is an amazing shopping location where every visitor will be leaving with a smile for the items they found.
February 25, 2017 by Marshall Slocum Inn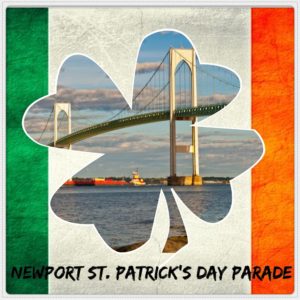 Come celebrate the luck of the Irish by attending the 61st Annual Newport Saint Patrick's Parade on Saturday, March 11th. Each year, this exciting event will be the perfect way to kick off the spring and have some Irish fun. Rain or shine, the locals and tourists come join the spirit of the holiday, and wear their green attire.
Parade Details & Activities
The Newport Saint Patrick's Parade starts 11:00am at the Newport City Hall and will carry on to Carroll Avenue at Saint Augustin's Church. It will be two hours of entertainment featuring pipe bands, marching bands, clown units, reenactment units, and owners of local, state, and regional businesses. Some of the local hero's will be marching or riding on the fire trucks. Even the boy scouts, girl scouts, local schools, non-profit organizations and more will be participating.
Most of the Newport Saint Patrick's Parade will be downtown among the bars and restaurants. So before the parade, you can join brunch spots in Newport's delicious restaurants. Maybe have an early bloody mary or a mimosa. Just make sure to have a reservation.
There will many opportunities to bar hop throughout the day in Newport and keep the stimulation going. Especially, the Irish pubs on Thames Street near the parade. Buskers, Fastnet, O'briens Pub, Celtica Public House, and Brick Alley Pub. Cash is definitely recommended for cover charges at the door live music.
Extra Family & Fun
If you want more family time, join the 10th Annual Saint Patrick's Day Family Celebration the day before the parade. You will definitely feel the Irish spirit with bag pipers, edge drumline, Irish step dancers, pirates, face painting and much more. When you walk through the door, you are being judge by "How Green am I" contest with cash prices $50, $100, and $150 plus more giveaway. Free entrée as well. 1:00 to 4:00.
After a long day celebrating the Irish holiday, there is the option of staying at our humble inn. We are only around the corner from the parade, and a ten minute walk from downtown.
Remember to wear you green gear or get pinched!
June 14, 2013 by Marshall Slocum Inn
The Preservation Society of Newport is hosting its 18th Newport Flower Show from June 21st to the 23rd at Rosecliff Mansion.  This year, the theme is Jade: Eastern Obsessions, which will take attendees on an exotic journey through Far Eastern traditions and beauty.  Floral designer Hitomi Gillian will be sharing her skills on the latest techniques and designs while Harriett Henderson will be there to share her experiences throughout the Far East and how Western gardens have been influenced.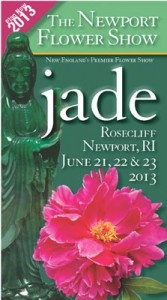 The weekend kicks off with the Opening Night Cocktail Party held on Friday, June 21st at Rosecliff Mansion.  The cocktail party lasts from 6pm to 9pm.  Guests can enjoy fresh floral arrangements, "horticultural extravaganzas," a cocktail buffet and shopping.
As you enter the Moon Gate into Rosecliff on Saturday and Sunday, you will be greeted by "zen-full" inspired gardens.  There are a variety of events happening throughout the weekend to keep you entertained and enjoying the flower show.  Lectures and Demonstrations will be happening throughout the weekend and will cover topics such as; Chinese Brush Painting, Florals inspired by Far East Traditions, the Spirit of Jade in Newport Landscapes, "Asian Small Bites," A Tree Tour of the Elms and Chepstow, Jade Garden Plants, and many more.  There is also shopping at the Oceanside Boutiques, which is an anticipated Newport tradition. Garden accessories, clothing, gifts, jewelry and decorative items will be available for sale.

March 19, 2013 by Marshall Slocum Inn
It is amazing to me that after over 15 years of living in Newport that I still stumble upon a new hidden treasure that Newport has to offer.  Sometimes these treasures are just around the corner from the Inn and other times a discovery that my wife and I make on one of our many walks around the city.  Following is a list of some of the less obvious attractions/things to do/places to eat on Aquidneck Island that may not be included in the typical Newport guidebook.  Most locals know about these items but this post is more for our guests and visitors to Newport.
Southern End of the Cliff Walk/Rejects Beach – The most beautiful part and less traveled part of the Cliff Walk is the Southern end.  On Summer days when town and the beaches are packed full of people you can hike this portion of the Cliff Walk and see only a few people.  The same goes for Rejects Beach which is located near the end of the Cliff Walk and only a few hundred yards from the famed Bailey's Beach Club.  To get to both of these areas just take the trolley which is a short walk from the Inn.     www.cliffwalk.com
Sachuest Point – The Cliff Walk understandibly tends to get the most attention as a great outdoor activity during all four seasons in Newport.  However, if you enjoy being outdoors Sachuest Point is a great seaside walk overlooking second beach in Middletown.  A great place for birders, Sachuest Point also has free and ample parking.  Visit the Sachuest Point website for more information.
Newport International Polo Series – Occuring every Saturday starting in June, the Newport International Polo Series features the U.S.A. versus a multitude of International teams including such far away places as Ghana.  Grab some wine and cheese and watch the entertaining game of polo field side.  www.nptpolo.com
Pineapples On The Bay – Located at the Hyatt Hotel, Pineapples has one of the best views in Newport.  Unimpeded views of the Newport Bridge and the harbor can be had from any of the many outdoor tables.  Plus, Tuesday is half price appetizers and there is free validated parking.   Visit the Pineapples website for more information.
Castle Hill – Castle Hill Inn and Resort is located on Ocean Drive and situated right at the entrance to Newport harbor.  A huge wedding venue with room rates climbing into the $700-$800 range during peak times, Castle Hill is a great place to grab an afternoon cocktail or a dinner priced lunch.  Dinner, although top notch, should be avoided unless you plan to dine early.  Why pay the top prices if you cannot see the water?
October 9, 2012 by Marshall Slocum Inn
In the spirit of Fall and Halloween, the Friends of Ballard Park will be hosting the 10th Annual Ballard Park Pumpkin Tour.  Pumpkins decorated by various members of the community including school groups, community groups, artists and others, will be displayed along the trails of Ballard Park on October 13th from 4:30 to 9pm.  Parking will be available at Rogers High School, which is located across from the park.  Ballard Park is Newport's only Nature Preserve, and this event brings in thousands of people every year.   It is free and open to the public. It will be held rain or shine and guests are advised to bring flashlights to help guide themselves along the trails.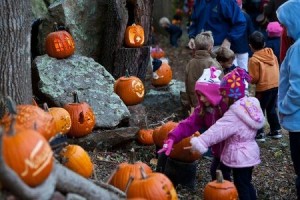 The week before the Tour, pumpkin carving parties are held across Aquidneck Island in preparation for the showcase.  Pumpkins range from simple jack-o-lanterns, to elaborate carvings.  After the Tour, before cleanup on Sunday the 14th, the public is invited to come and take the pumkpins home to display for themselves.  This is a great event that brings the community together, and keeps the public interested in maintaining this 13 acre preserve.
October 7, 2012 by Marshall Slocum Inn
The 22nd annual Bowen's Wharf Seafood Festival will be held on October 13th and 14th from 11am to 5pm.  In 2005, Coastal Living Magazine named this festival one of the "10 Fabulous Fall Festivals on the Coast," so don't miss out on the chance to be a part of the fun.  Admission is free, and there will be live entertainment as well as tons of seafood from various local restaurants and fisherman's associations.  Enjoy a wide variety of seafood, from lobster dinners, to stuffed quahogs (a RI favorite), to oysters and clams.  Cafe seating will be set up throughout the wharf, so you'll have a place to enjoy both the food and the entertainment.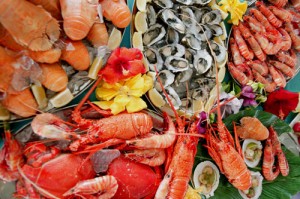 October 3, 2012 by Marshall Slocum Inn
So this weekend is the International Oktoberfest here in Newport.  I thought it would be fitting to have a recipe involving beer for you all to make and enjoy whether or not you're able to celebrate downtown.  This is a Bed & Breakfast, though, so I was hoping for a recipe your could enjoy for breakfast, but most recipes involving beer are for stews or chicken and what not.  There's always beer bread, but thats kind of predictable.  Thankfully, I found something involving beer for the most important meal of the day, so for all you beer lovers who want to bring some beer into your breakfast, here's a recipe for Beer Coffee Cake.
Ingredients:
2 cups all-purpose biscuit mix
1/2 cup sugar
1/2 teaspoon ginger
2/3 cup beer
1 egg, slightly beaten
Topping:
1/2 cup flour
1/3 cup sugar
1 teaspoon cinnamon
1/3 cup butter
1/4 cup chopped peacans
Directions:
For coffee cake: in a bowl, combine biscuit mix, sugar and ginger
In a separate bowl, combine beer and egg
Combine wet ingredients with dry ingredients, stirring lighly, just until moistened
Pour mixture into a greased 9-inch round cake pan
For topping: combine flour, sugar, cinnamon and pecans
Cut in butter until the mixture is crumbly
Sprinkle over coffee cake batter
Bake at 400 degrees for 20-25 minutes
Serve warm or cold
Enjoy!
September 17, 2012 by Marshall Slocum Inn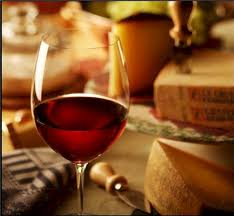 The 7th Annual Newport Mansion Food & Wine Festival will be held this weekend, September 21-23 at Rosecliff, the Elms and Marble House.  This three day festival will be home to over 100 of the world's finest vintners and over two dozen of New England's finest restaurants and caterers.  This year's special guests are Emeril Lagasse and Jacques Pepin.  The festival includes two days of "Grand Tastings" on the Marble House lawn, cooking demonstrations by national and regional chefs, seminars led by wine experts, live and silent auctions, the Collectible Wine Dinner at the Elms, and the Wine & Rosecliff gala celebration.  Don't miss the opportunity to taste some of the world's best wines!