Welcome Foodies to Newport, RI
When foodies come to Newport, they will experience nothing they've ever tired before. There are many restaurants with exotic foods, and local shops that stock the most exclusive items.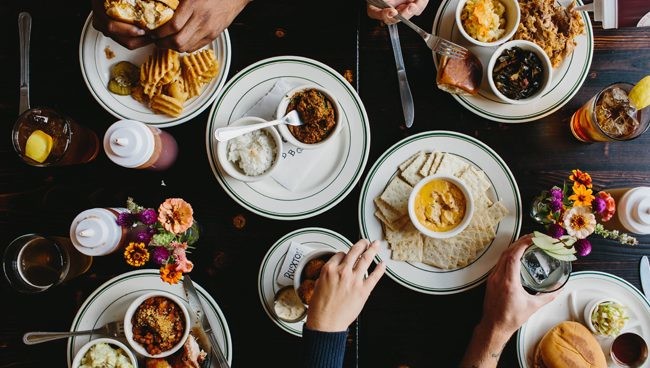 Unique Shops
Newport Jerk Company
The Newport Jerky Company has the basic flavors to the extreme. Alpaca, buffalo, alligator, emu, and kangaroo are some of many unheard of jerkies. Preferably fish options are available such as Ahi Tuna, Salmon, and Swordfish. If have you have a strict diet, there are vegan jerkies options. Coconut, and Mushroom are definitely worth tasting.
This shop also will intrigue Newport Foodies by their candy, hot sauce, salsa, gourmet peanuts and brittle.
Virgin and Aged: Gourmet Oils and Vinegars
Virgin and Aged: Gourmet Oils and Vinegars has an unbelievable tasting room. Imported balsamic vinegars that have been aged up to 18 years are thick and creamy like any dark balsamic vinegars should be. Foodies will appreciate the white balsamic vinegars that are lighter and much sweeter. Any of these could be used for marinating, salads, or even just putting on top of simple items such as cheese. The Fig balsamic is one of their many popular flavors.
Extra Virgin Olive Oils are all imported from around the world and placed into their tasting room. The selection varies from Portugal, Spain, Italy, and many other locations. There are infused flavors into the extra virgin oil such as blood orange, garlic, lime, Tuscan herb blend. They can be used on meat, fish, and vegetables.
The Spice & Tea Exchange
Almost every type of spice and tea is located in the this amazing shop. People will find seasonal to traditional. The popular flavors such as dragon tea, blueberry black tea, hazelnut cookie tea sound fascinating. In the other section are herbs, whole spices, salts, peppers, chiles, seeds, powders and much more.
All of the shops are located downtown, right off Thames Street.
Restaurants
Where do the Foodies go for lunch and dinner within Newport, RI?
Bouchard Inn & Restaurant has a menu with an exquisite modern French with an American interpretation. Each item is at the pinnacle of artisanal local freshness.
Fluke Wine Bar has local owners making each item on the menu fresh, seasonal, and unique. They have a modern American cuisine with a relaxing atmosphere.
Stoneacre Pantry is a restaurants featuring farm to table. The restaurant focuses on sustainability and quality while helping local farms and fisherman.
Foodies in Newport will discover the inspiring shops and restaurants. This will make an local or traveler happier than ever.