Stomp It Out at Newport Polo
Attending Newport Polo is a quintessential part of any good weekend in Newport! As the host to many international teams, every season promises healthy competition and enthusiastic spectators. As a matter of fact, we bet you will even find your favorite team rivalry! Seeing that the official website states the dress code is "Newport Casual Chic", you better pack your sundress, wide brimmed hat, or brightest pastels!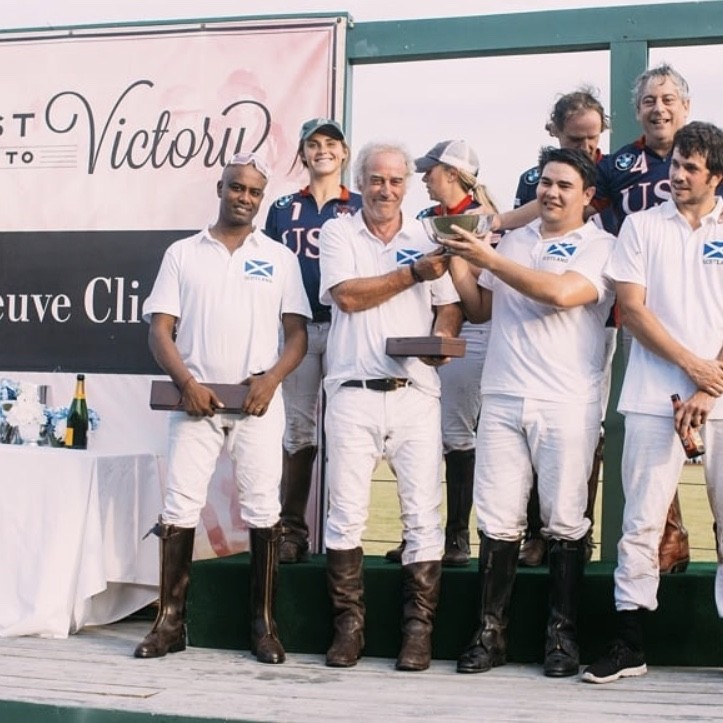 Stomping Divots
Stomping divots, as it has uniquely become known, is the tradition honored at half-time. To explain, we will show you how it is similarly close in likeness to the 7th inning stretch of baseball,
"this practice also has practical purposes – to help repair the pitch in a short amount time, by replacing upturned patches of turf that the horses' hooves dug up during the first half of the match. It smooths out the field, allowing the ball to travel well, and players to keep the speed up in the second half. Even the Queen of England treads-in. It's a great time to stretch your legs (with beverage in hand if you're so inclined), toss a frisbee, and mingle". (Newport Polo)
Another key point to remember whereby grass grounds are involved, heels sink! Ladies, please stick to wedges or flats! As the sun sets on the second half of the match, you will surely want sunglasses or a nice hat to shade yourself. Additionally, you may even want a light sweater.
Pack Your Snacks
The picnic aspect of polo is one of our favorites! You can be as laid back, or as fancy as you'd like. Some people bring lawn furniture, outdoor rugs, and tables to really set up camp. Others call it a day with a blanket and a cheese board which is equally acceptable! Close to the Marshall Slocum Inn there are many places nearby to pick up your accouterments! Some of our favorites include the Picnic Cafe on Bellevue, Newport Wine & Cheese, and Newport Vineyards. Not to mention, don't forget your bottle of chilled rosé… you wouldn't want to be caught looking like a fool!
Ticket Options
In addition to lawn seating, the polo grounds also host pavilion seating as well as a modern luxury polo lounge. Provided that you love your polo experience, take your team spirit one step further and purchase a season pass! For more information on pricing and a map of the grounds, click here. As the host of America's first polo club, Newport Polo really does it right! Every match starts promptly at 5:00PM. With this in mind we'd like to point out, don't be the guy who shows up "fashionably late". After all, there is no such thing!