May 17, 2018 by Marshall Slocum Inn
Volvo Ocean Race makes Stopover in Newport, RI
The 130,000 sailing spectators who passed through Newport's Race Village in 2015 were certainly pleased to see the calendar of events for this year's stopover. This year will deliver the same amount of excitement and fun that we have come to expect! Combining a trip to watch world class sailing and experience the beauty of our "City By the Sea" is the perfect kick off to Spring. Uniquely, this event combines sport and education in a way that is captivating for all ages.
Sailing on! What to do, What to do?
Furthermore, will you have time to do it all? The Race Village set up in Fort Adams for the Volvo Ocean Race has something for everyone. Although there is a fee to park your car May 17-20th, there are no additional fees to enter the village.
Interactive exhibits set up by 11th Hour Racing highlight ocean sustainability, the excitement of marine science and sailing recreation. The idea of the Clean Ocean Pledge is reinforced to inspire all of us to save our oceans. After all, what is Newport without the Narragansett Bay? Sail Newport, a local organization, is running a "Try Sailing" program to help everyone learn the ropes.
There is a 65ft replica of the boats these sailors travel on around the world to help us gain perspective on life at sea in tight quarters. After checking out the boatyard to gain knowledge of the work that goes into preparing a boat for a trans-Atlantic race, you can visit the Heineken beer tent, Mount Gay Rum Cafe, or Whispering Angel garden to top off the day.
How do we get there?
As mentioned above, there is no entrance fee to the Race Village. If you arrive in a Volvo, the cost of your parking fee will be covered by Viti Automotive Group. The rest of us are out of luck! Parking during the week is $10 per day, and $20 per day on the weekend. There are numerous bike racks provided free of charge if you're up to the challenge of jumping on the bikes we have here at the Marshall Slocum Inn, just be sure to bring a lock!
The water taxi service from Newport Harbor to Fort Adams has additional boats in service for this 13 day event. The cost is $12 round trip and a schedule can be found here, Oldport Marine Services.
In-Port Race Day
One of the most exciting events of the stopover will take place on Saturday, May 19th. There are options to watch the race from Fort Adams, the Ocean Race Club, or even to jump aboard the Spectator Boat. Check out the official site here for more information. Wherever you choose to enjoy the race, we hope you take the opportunity to experience this event. It is surely one of the more educational events we see here in Newport, riddled with some good old salty fun!
May 4, 2018 by Marshall Slocum Inn
It's Time for a Picnic
Pack It Up
A seaside picnic is the perfect way to spend a sunny afternoon! With so many beautiful spots around Newport we have a hard time highlighting just a few of our favorites. No matter where you plan on taking your lunch, we all know it's what in the basket that really matters. Over at Newport Wine Cellar & Gourmet they have got you covered! Their unique menu boasts the "Ooh là là" and their petit sandwich selection (which changes daily), always making it a hard choice. If you are into gourmet sandwiches, a fresh salad, or a cheese board made from local ingredients you can't go wrong. While you're there, be sure to pick Maria's brain about some of her favorite wines. In addition, she will surely help you pick a bottle of wine or craft beer to add to your picnic basket, just in case you get thirsty! Important reminder friends, don't forget a corkscrew.
Where To Go?
Being that Newport is part of an island, there is no lack of precious water views. With this in mind, one of our favorite views is at Brenton Point around Ocean Drive. You will often find people flying their kites high in the breeze creating the perfect back drop for a picnic. If you search hard enough, you might even be able to find what locals refer to as "secret beach". Once you've finished your lunch, you can treat yourself to the Del's Lemonade truck that is often parked nearby.
How Do We Get There?
One of the best ways to get around Newport while avoiding traffic is by bike! As a matter of fact, we even have them here at the Marshall Slocum Inn available for daily rentals. You will notice there are many people traveling by two wheels here when the sun is shining! On the contrary, if that doesn't sound appealing to you Newport has a wonderful trolley system. The closest trolley stop to us if on the corner of Bellevue Avenue and Kay Street, and will take you by some great picnic spots along The Cliff Walk. We are firm believers in packing it up, and taking outside in this beautiful city of ours. Grab your sunglasses, you're in for a hopefully sunny and bright afternoon!
April 23, 2018 by Marshall Slocum Inn
Rain, Rain, Go Away!
If all the rain drops were lemon drops and gum drops, right? If there is one thing we have learned about the weather here in New England, it's that we have no control over it! But don't let a few rain drops get in the way of you enjoying a weekend getaway. Use the weather as an excuse to seek out activities you might not otherwise take advantage of! Read on to learn about some of our favorite rainy day activities around town.
Wine About It
For a small island we are very fortunate to have so much at our fingertips. On a rainy day, why not "wine about it"? Local winery Newport Vineyards brings an amazing tasting experience to life. With a wine selection ranging from Pinot Noir, to their cleverly named Great White, and Bellevue Blush there is a wine for to match everyone's taste. If you make it to the vineyard on a Saturday, their tank room hosts the Aquidneck Growers Market where you will find lots of local goods including coffee, fresh pressed juice, produce, and baked goods. Once you've worked up an appetite sipping and shopping, be sure to check out the Vineyard Café. Their menu boasts many "between the bread" options and also a delicious spread of cheese boards served with spiced nuts, seasonal fruit, and house made jams.
Grab A Cup of Chowder
The Black Pearl h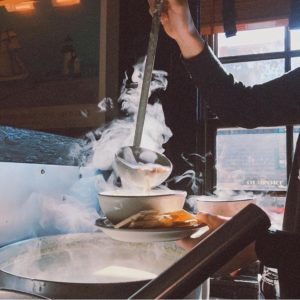 as earned a spot as a Newport staple! Born in the 1920's from a sail loft shop it has become known as "The Pearl" where friends gather for a drink and cup of chowder. We're not really sure what make it so darn good, but Travel + Leisure Magazine said it best! In their opinion "Clam chowder at Black Pearl is the dish every visitor should try, because it's classic, one of a kind, and an unshakable part of Newport's cultural heritage!" A quick walk from the Marshall Slocum Inn, pair your chowder with a dark and stormy and you can't go wrong!
Catch A Film
Similarly to The Black Pearl, the Jane Pickens Theater was also established in the 1920s. The JPT works to create a film experience for its patrons through carefully selected films, and themed events. Some of their upcoming screenings include the royal wedding (in case you're invitation also was lost in the mail), catered by Stoneacre Brasserie. Later in the season they will be screening The Great Gatsby, I'm sure you can imagine an experience full of Champagne, sequins, and "Old Sports". Be sure to check what's screening the weekend you're in town staying with us.
They say April showers bring May flowers and while we can't wait for that, we're enjoying some of these activities before the summer sun finds its way to Newport, we hope you do too!
March 31, 2018 by Marshall Slocum Inn
48 Hours in Newport – March Edition
Newport may be known as a summer seaside town, but weekend trips in the "off season" are just as charming! The best thing about New England is that we truly get to experience all four seasons. Accordingly, a weekend getaway to Newport in March at The Marshall Slocum Inn allows you to experience some of your favorite places without hustling through the summer crowds.
Weekend Itinerary
Friday
The feeling of serenity sinks in as you drive on to the Aquidneck Island over the bridge, passing over the water and knowing you have finally made it to Newport. Let Mark check you in, and settle in for a great weekend. One of the newest tables in the neighborhood that we can't get enough of is at Stoneacre Brasserie. Trust us, you'll be able to see why when you view their menu. Whether you are looking to share some small plates or grab a cocktail, this is where you want to be. Their simple syrups and mixers are made in house, making their Dark & Stormy one to remember. At the end of the night, don't forget to ask if they have any chocolate chip & sea salt cookies left!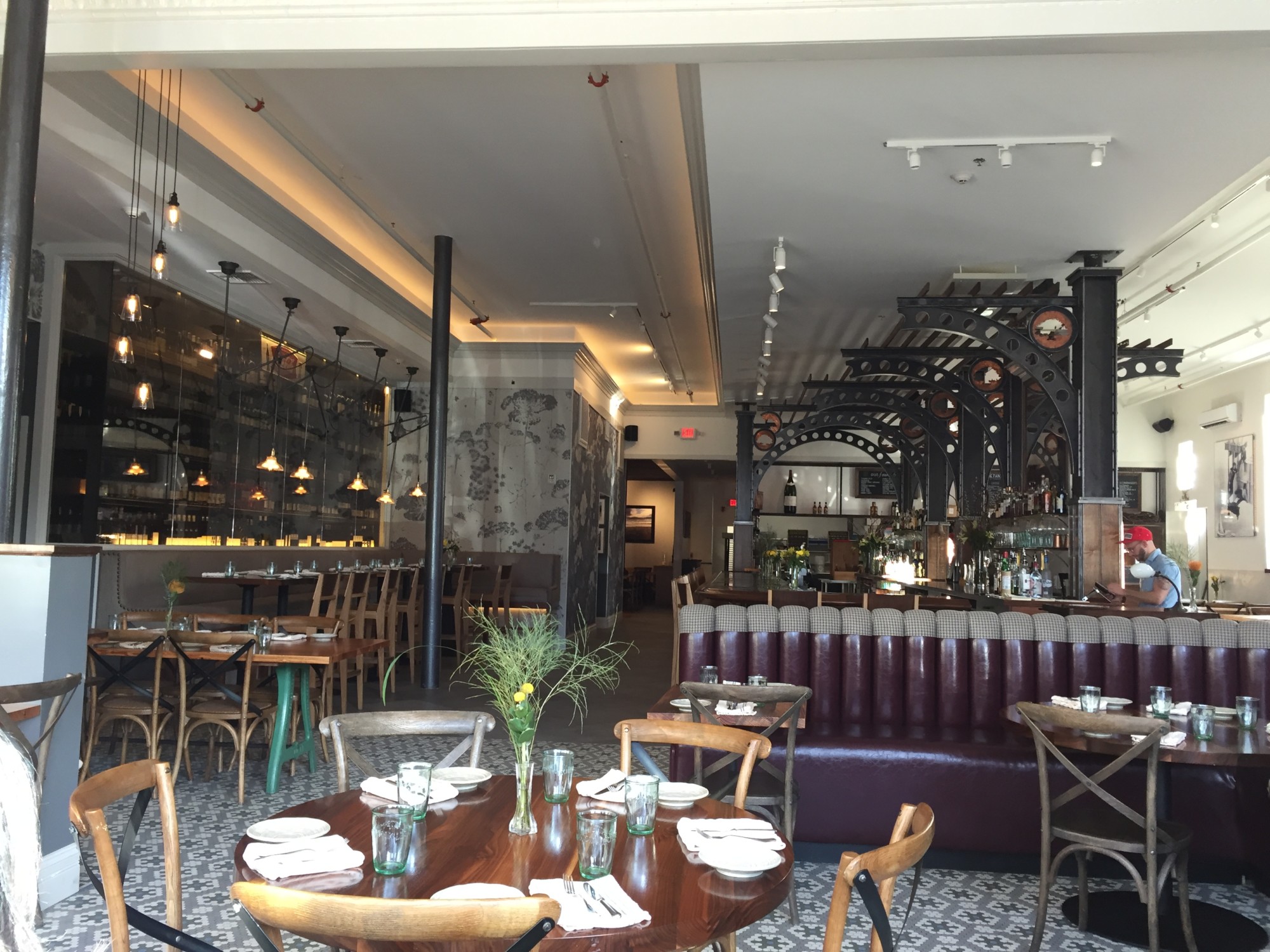 Saturday
Newport has so many activities to offer on the weekends. As a town with a major focus on health and wellness there are many studio classes available, which are a great way to kick off Saturday morning. Pulse Newport is a great place to check out studio classes including barre, rowing, and boot camps. If those don't sound up your alley, Newport Power Yoga is a wonderful place to get in touch with your inner yogi. Luckily neither of these locations are far from Empire Tea & Coffee. The baristas at Empire are knowledgable in their craft. They will send you out the doors properly caffeinated! Come on back to the inn to freshen up before heading out to explore.
Checking out the Newport Art Museum or Audrain Automobile Museum are great spots to take advantage of in the winter months. Once you've worked up an appetite, head on down to Salvation Cafe. Not only is Rachael Ray a fan of this fantastic restaurant, we are too. You can't go wrong with anything on the menu, but the salmon is a personal favorite. Served up with coconut rice and crispy spinach, you will certainly be able to clear your plate. If you're looking for a morsel of sweetness after dinner, indulge in the "banana purses" served with ginger ice cream. You will NOT be sorry. After dinner check out a featured film at the Jane Pickens Theater, a local art house cinema with a sense of style based on history.
Sunday
Sleep in and then join us downstairs for breakfast and a hot cup of coffee! After breakfast head towards Newport's Cliff walk, a unique and world famous walking trail along the cliffs. This trail passes gilded mansions, Salve Regina University, and the Ruggles Avenue Surf Break. Depending on your level of ambition, you can take the full trail around Rough Point or you can pop off on one of the side exits that steer you back towards town.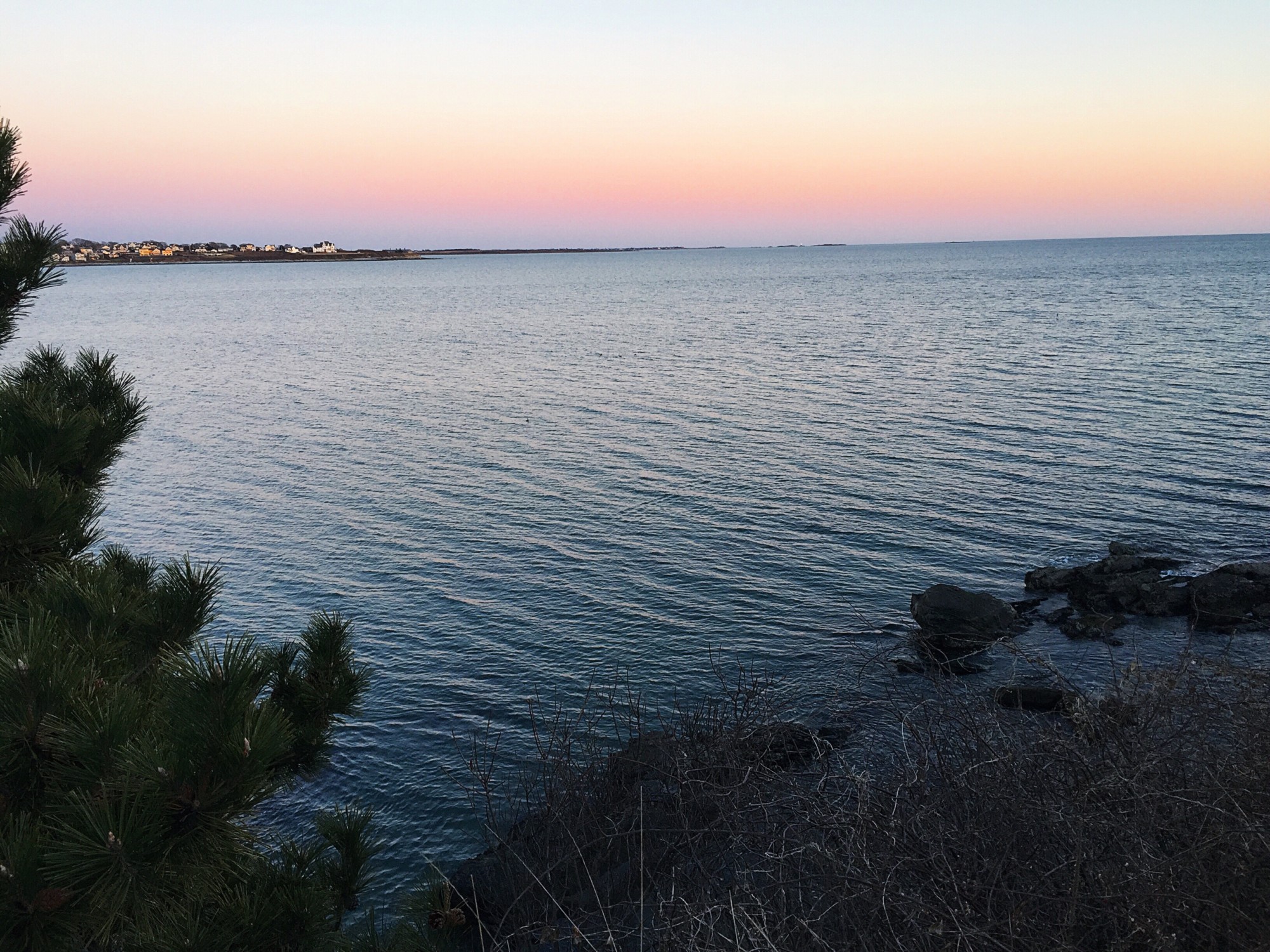 You may have earned a mimosa or two after this! Grab a hightop table at Midtown Oyster Bar and indulge in some libations and "torched oysters" while you take in the Sunday energy, and join other fans watching sporting events on the flat screens behind the bar. Once you check out and are heading over the bridges, you'll be experiencing a much different feeling than when you arrived. Something referred to as "The Sunday Scaries" as your weekend comes to an end, but don't worry. We'll see you again!
March 10, 2018 by Marshall Slocum Inn
Irish Pride of Newport, RI
There is no finer occasion in the Spring to throw on your finest cable knit sweater and head to Newport, RI than for 62nd Annual Saint Patrick's Day Parade. The Irish heritage here in town makes locals proud to boast about this celebratory event, willing to make travelers feel like a part of the family and share their Irish Pride. This year the parade falls on Saint Patrick's day itself, as a result making the buzz of the parade that much louder.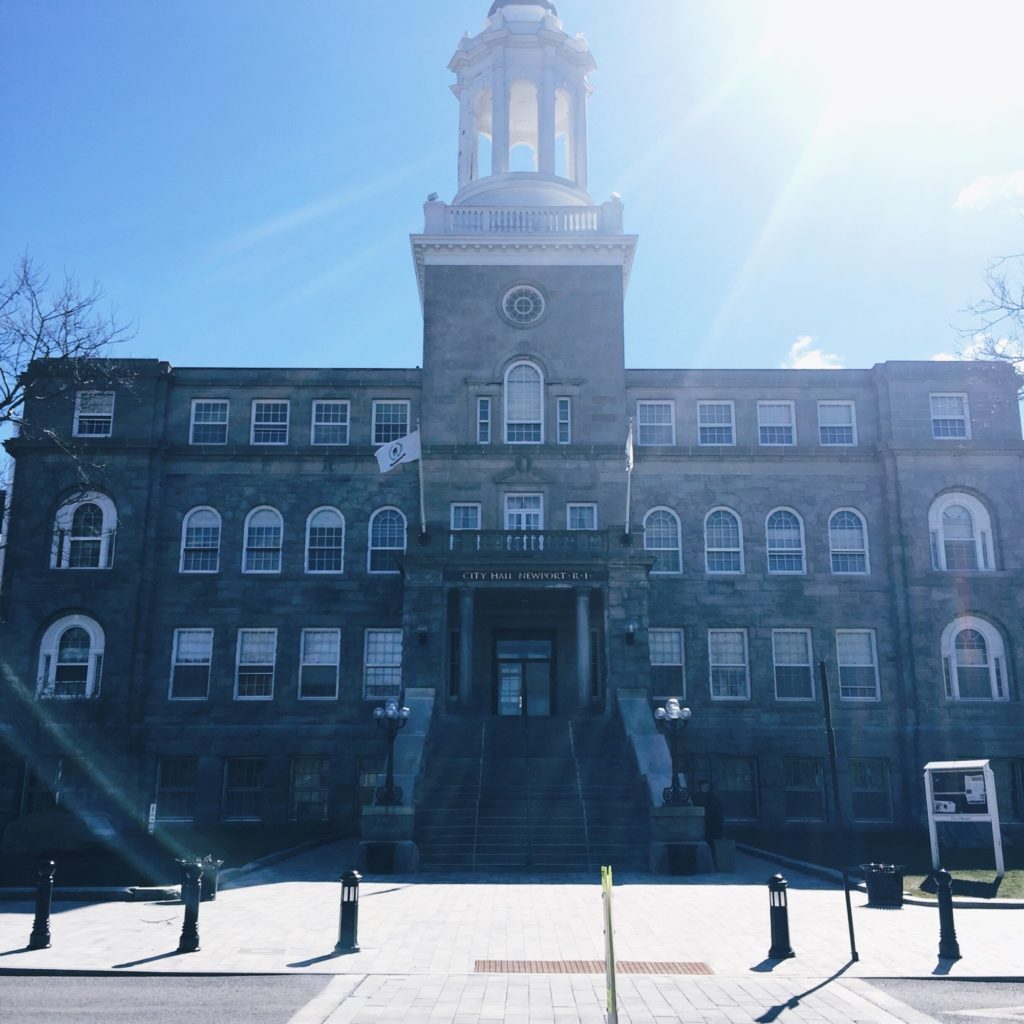 Get Geared Up
Being a short walk from downtown, the Marshall Slocumm Inn is the perfect place to hang your hat for the weekend. Downtown you will find all of the necessities to celebrate Saint Patrick's Day successfully. The parade will go on, rain or shine. If you're in need of some warm layers or something to help you stay dry, make sure to check out our friends at Island Outfitters, Coast to County, Helly Hansen, or The Royal Male.
Parade Route
The parade will start promptly at 11:00AM on Saturday, March 17, 2018 leaving from Newport City Hall, which is also right down the street from the Marshall Slocum Inn. From there the parade route with follow the fresh green paint leading the way down Thames Street into the heart of Newport where there will an abundance of Irish blood pumping, propelling the parade into the Fifth Ward! Click here to see the map!
Grab a Pint
In addition to making your way along the parade, grabbing a pint should also be on the list! Since we won't be experiencing summer temperatures just yet, you will most likely want to pop into a local pub to raise a toast. In our neighborhood close to Broadway, some great places to indulge in snacks and a beer include Malt, Pour Judgement, and the Fastnet Pub. While you make your way through Washington Square and down Thames Street pop into The Brick Alley Pub, Busker's, and take in some live music at the Newport Blues Cafe. If you have enough stamina to make your way down to the Fifth Ward you should celebrate that by stopping in at O'Brien's pub. You will not be able to miss it!
Does the fun have to end?
In this case, no! Maybe some recuperation is what you're needing? Certainly head on back to us for an afternoon nap. If you're able to muster up the energy, check out one of the after parties around town. Let your Irish pride further showcase itself at the Newport Storm After Party at Plumby's. If you are looking for a family friendly celebration, the Martin Recreation Center on Golden Hill Street will be hosting an alcohol free event prepared to keep your children happy with face paint, bag pipers, and refreshments. However you choose to celebrate your Irish pride, be sure to stay safe, have fun, and make (mostly) smart decisions.
November 1, 2017 by Marshall Slocum Inn

October 11, 2017 by Marshall Slocum Inn
Fall in Newport, RI
All the little things that locals and tourists look forward to during the Fall in Newport, RI. Pumpkin patches, apple cider, autumn beer, local farmers markets, and Halloween events are all part of the local feel here.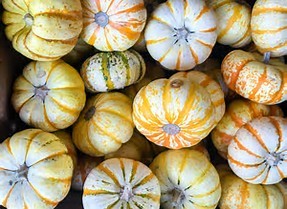 Fall Farmer's Market
The Newport Aquidneck Grower's Market happens every Wednesday in Newport right of Memorial Blvd from 2:00pm to 6:00pm. It is not easy to miss because you will see families, dogs, and much more. The music will draw you in and make you want to participate. The farmers market will give you an idea what to expect in Newport. The gourmet tacos, ice cream, and local fish are some of the ideas. 30 vendors and products within 50 miles.
Local Businesses
Norey's Restaurant is keeping apple ciders from all around the world on tap. Served between 4:00pm to 1:00am everyday except Sunday. The ciders are gluten free and definitely agree with Norey's that they are "the perfect drink to usher the fall".
Newport Storm Brewery and Newport Distilling are producing haunted tours at their facilities. "Get Trapped" between 7:00 and 10:oopm for $15.00 on October 27th through October 29th. Of course there will enough fright, craft beer, and themed cocktails for everyone. If you are too scared for the tour, Newport Storm has their fall beer produced at their facility starting on October 14th.
Pumpkin Patch
Trinity Church in Newport are selling pumpkins, which is pet and children friendly. The Trinity Church Pumpkin Patch is open every day through Halloween. Live music on Saturday's and Sunday's with refreshments. Popcorn, cider, home-made goodies, and hot & cold drinks are available during the weekend. There are all shapes and sizes of pumpkins to choose. Even mums, decorative cabbages, and gourds will be for sale. This event will be picture perfect for the fall season.
Costume Parade! Get your best outfit together and be on the patch Sunday, October 29th at 1pm!
September 15, 2017 by Marshall Slocum Inn
The summer is almost over, and it is time for the autumn season to arrive in Newport, RI. The downtown shops and restaurants are still lively with activities in Newport. There is the Harvest Fair to attend located at the Bird Sanctuary, the Boat Show, and of course the Seafood Festival. The city has it's yearly pumpkin pickings, and the ghost tours that you get you into the spirit. Besides the shopping and craving the fall food menus, there is so much to do.
What Autumn Brings to Newport
The Harvest Fair is the chance to bring out the big kid in you and enjoy nature within the same event. There is festive music, food, and of course the wonderful nature trail to appreciate the nature. The trees will be colorful and beautiful also may see a couple of forest creatures.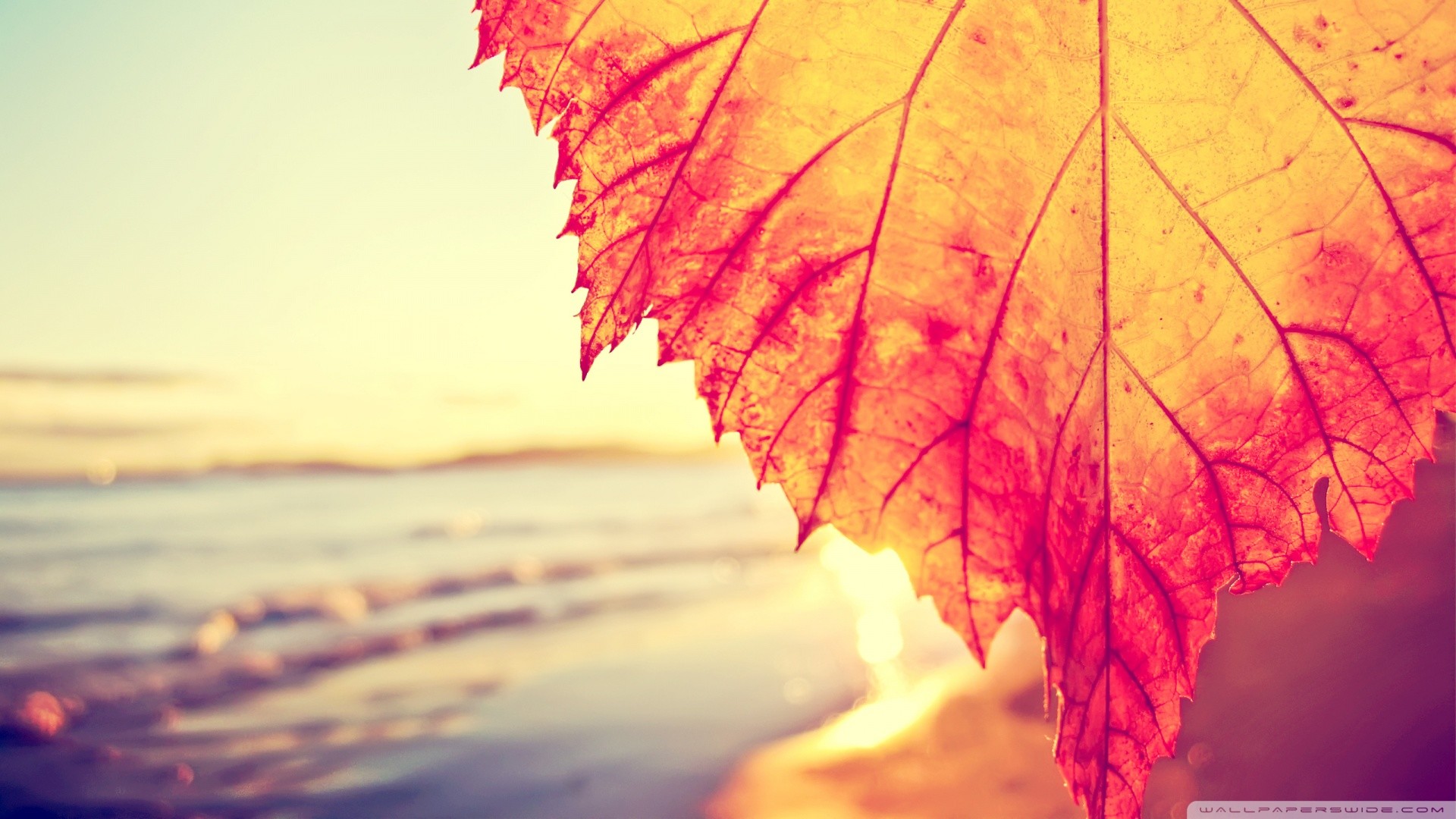 There can never been enough seafood experience in Newport, RI. The city is surrounded by water providing with exquisite seafood to restaurants. They provide the best raw bars even during the autumn season.
Autumn means the pumpkins are one of the main harvests in the season. There is the Ballard Park event that brings the community to create a wonderful display of pumpkins. They all are uniquely carved, and organized for the best view. There is also the fundraiser at the Trinity Church to bring your own pumpkin home.
Ocean Drive is still one of the top must-dos in Newport even throughout autumn. The leaves will be changing and perfect weather for a picnic or flying a kite.
Ghost Tours bring all around Newport, RI with a spokesperson sharing the history of the city. The history will contain all the hunted stories that happened from the past and myths that may be true.
It may be a little less crowded in Newport during the autumn season, but it doesn't mean the festival, and activities stop. Put your sweater on and explore new fall experiences in Newport.
August 20, 2017 by Marshall Slocum Inn
Welcome Foodies to Newport, RI
When foodies come to Newport, they will experience nothing they've ever tired before. There are many restaurants with exotic foods, and local shops that stock the most exclusive items.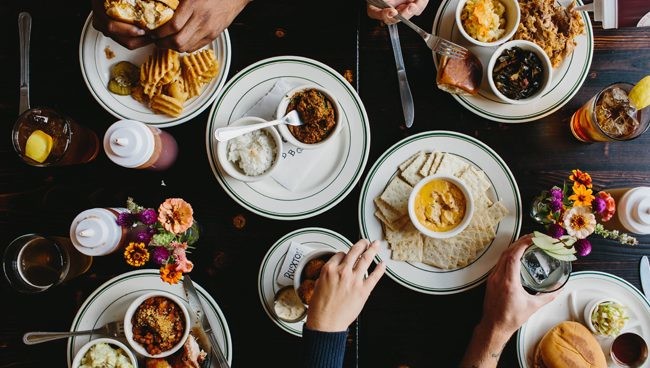 Unique Shops
Newport Jerk Company
The Newport Jerky Company has the basic flavors to the extreme. Alpaca, buffalo, alligator, emu, and kangaroo are some of many unheard of jerkies. Preferably fish options are available such as Ahi Tuna, Salmon, and Swordfish. If have you have a strict diet, there are vegan jerkies options. Coconut, and Mushroom are definitely worth tasting.
This shop also will intrigue Newport Foodies by their candy, hot sauce, salsa, gourmet peanuts and brittle.
Virgin and Aged: Gourmet Oils and Vinegars
Virgin and Aged: Gourmet Oils and Vinegars has an unbelievable tasting room. Imported balsamic vinegars that have been aged up to 18 years are thick and creamy like any dark balsamic vinegars should be. Foodies will appreciate the white balsamic vinegars that are lighter and much sweeter. Any of these could be used for marinating, salads, or even just putting on top of simple items such as cheese. The Fig balsamic is one of their many popular flavors.
Extra Virgin Olive Oils are all imported from around the world and placed into their tasting room. The selection varies from Portugal, Spain, Italy, and many other locations. There are infused flavors into the extra virgin oil such as blood orange, garlic, lime, Tuscan herb blend. They can be used on meat, fish, and vegetables.
The Spice & Tea Exchange
Almost every type of spice and tea is located in the this amazing shop. People will find seasonal to traditional. The popular flavors such as dragon tea, blueberry black tea, hazelnut cookie tea sound fascinating. In the other section are herbs, whole spices, salts, peppers, chiles, seeds, powders and much more.
All of the shops are located downtown, right off Thames Street.
Restaurants
Where do the Foodies go for lunch and dinner within Newport, RI?
Bouchard Inn & Restaurant has a menu with an exquisite modern French with an American interpretation. Each item is at the pinnacle of artisanal local freshness.
Fluke Wine Bar has local owners making each item on the menu fresh, seasonal, and unique. They have a modern American cuisine with a relaxing atmosphere.
Stoneacre Pantry is a restaurants featuring farm to table. The restaurant focuses on sustainability and quality while helping local farms and fisherman.
Foodies in Newport will discover the inspiring shops and restaurants. This will make an local or traveler happier than ever.
July 24, 2017 by Marshall Slocum Inn
Local owners are hoping to see visitors, locals, and more people come shopping in Newport, RI every year. Shopping in the city, everyone will find a little something they like. The stores vary from entrepreneur shops to the famous trends. Unlike a crowded mall, you will enjoy the walk between the stores and restaurants on the island.
Bowen's Wharf Shopping
Bowen's Wharf has incredible shops including the nautical theme of Newport. There are clothing stores such as Upper Deck Clothing or Ship's Store and Rigging , where you can find a great souvenirs and boat accessories. Malee's is known for their hats, and the Narragansett for swimwear. Chace N Lulu for accessories, and Sail loft for the sportswear and footwear.
Arianna Skincare with their amazing dead sea mineral skincare product line. Do not try to eat one of their soap cupcakes, it will not be sweet. Soap & Water with their bath and body products also luxury home frangances.
Primavera is art quality craftsmanship featuring work from local artists and exclusive product lines set in a relaxing and inviting atmosphere. They make custom canvases as well.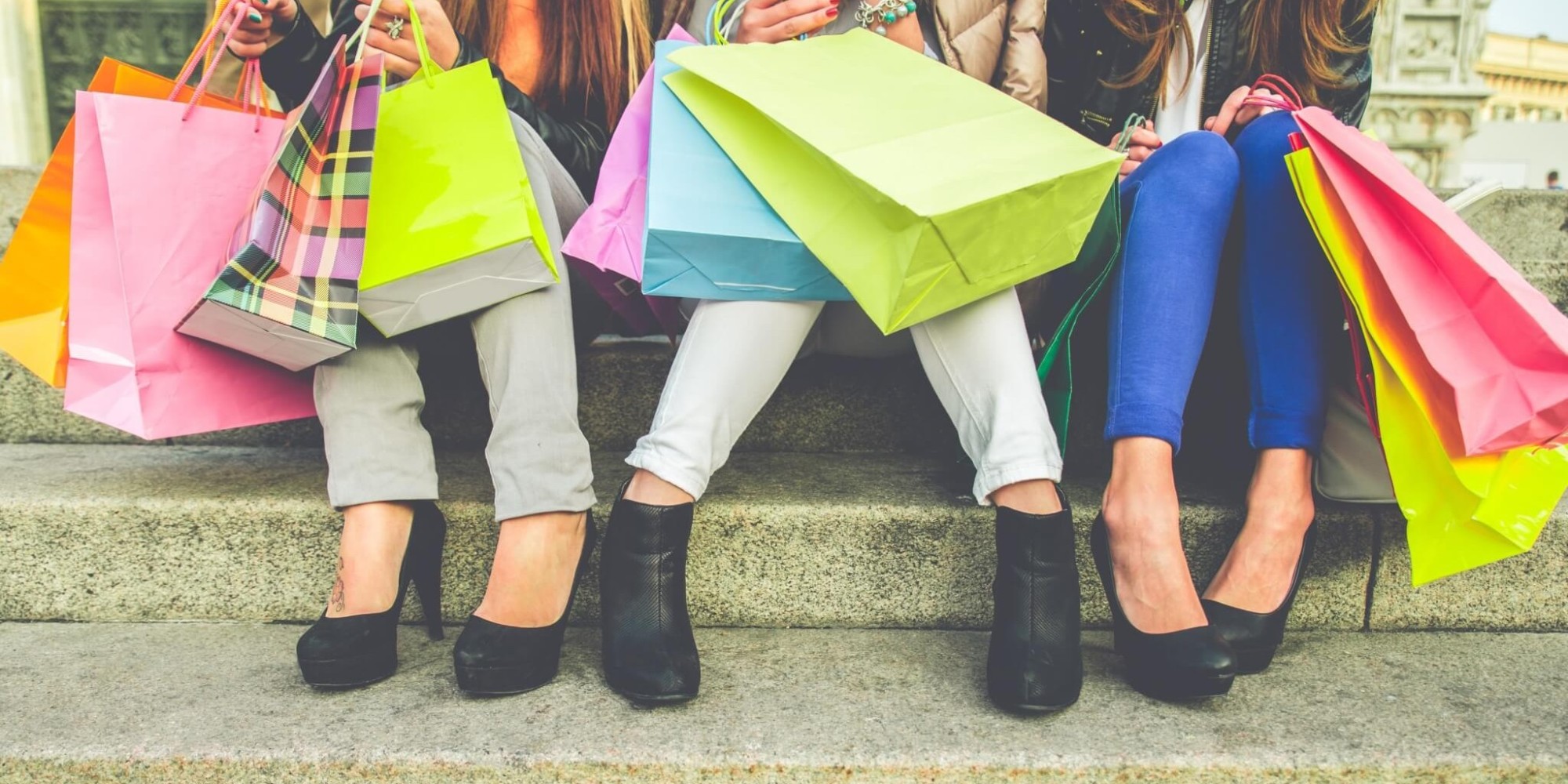 Popular Stores
Michael Khors, Sephora, Express, Lilly Splizter, Banana Republic, Lululemon and more popular trends are near the main strip of Thames. And of course there is the famous Alex and Ani store originated in Newport.
Foodies will enjoy hopping around Newport, there are exotic stores that are worth checking out. Newport Jerky Company has the traditional jerky to the most unusal jerky. They have buffalo, snake, tuna, kangroo, and more. Virgin And Aged: Gourmet Oils and Balsamic Vinegars sell all sorts of amazing. There is the Tea Exchange, which is a grat qaulity chain that made it to Newport. If you wanted a quick snack, the Country Kettle Fudge with their delicious fudge or Inpopinto: Popcorn in disguise with their hidden flavors could hit your sweet tooth.
Thames Street the main street has over hundred of local stops. You will find the Armory, which is filled with thousands of antiques. Furniture, jewelry and all kinds of treasure.
Bellevue Avenue Shopping
Besides Thames Street for shopping, there is Bellevue Avenue near the Tennis Hall of Fame. Where are more fun shops. Sequin a Newport Jewelry Store, Bellevue Kids for childrens clothing and Farmeseusitcals
Newport, RI is an amazing shopping location where every visitor will be leaving with a smile for the items they found.