November 1, 2017 by Marshall Slocum Inn

October 11, 2017 by Marshall Slocum Inn
Fall in Newport, RI
All the little things that locals and tourists look forward to during the Fall in Newport, RI. Pumpkin patches, apple cider, autumn beer, local farmers markets, and Halloween events are all part of the local feel here.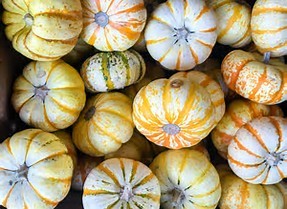 Fall Farmer's Market
The Newport Aquidneck Grower's Market happens every Wednesday in Newport right of Memorial Blvd from 2:00pm to 6:00pm. It is not easy to miss because you will see families, dogs, and much more. The music will draw you in and make you want to participate. The farmers market will give you an idea what to expect in Newport. The gourmet tacos, ice cream, and local fish are some of the ideas. 30 vendors and products within 50 miles.
Local Businesses
Norey's Restaurant is keeping apple ciders from all around the world on tap. Served between 4:00pm to 1:00am everyday except Sunday. The ciders are gluten free and definitely agree with Norey's that they are "the perfect drink to usher the fall".
Newport Storm Brewery and Newport Distilling are producing haunted tours at their facilities. "Get Trapped" between 7:00 and 10:oopm for $15.00 on October 27th through October 29th. Of course there will enough fright, craft beer, and themed cocktails for everyone. If you are too scared for the tour, Newport Storm has their fall beer produced at their facility starting on October 14th.
Pumpkin Patch
Trinity Church in Newport are selling pumpkins, which is pet and children friendly. The Trinity Church Pumpkin Patch is open every day through Halloween. Live music on Saturday's and Sunday's with refreshments. Popcorn, cider, home-made goodies, and hot & cold drinks are available during the weekend. There are all shapes and sizes of pumpkins to choose. Even mums, decorative cabbages, and gourds will be for sale. This event will be picture perfect for the fall season.
Costume Parade! Get your best outfit together and be on the patch Sunday, October 29th at 1pm!
September 15, 2017 by Marshall Slocum Inn
The summer is almost over, and it is time for the autumn season to arrive in Newport, RI. The downtown shops and restaurants are still lively with activities in Newport. There is the Harvest Fair to attend located at the Bird Sanctuary, the Boat Show, and of course the Seafood Festival. The city has it's yearly pumpkin pickings, and the ghost tours that you get you into the spirit. Besides the shopping and craving the fall food menus, there is so much to do.
What Autumn Brings to Newport
The Harvest Fair is the chance to bring out the big kid in you and enjoy nature within the same event. There is festive music, food, and of course the wonderful nature trail to appreciate the nature. The trees will be colorful and beautiful also may see a couple of forest creatures.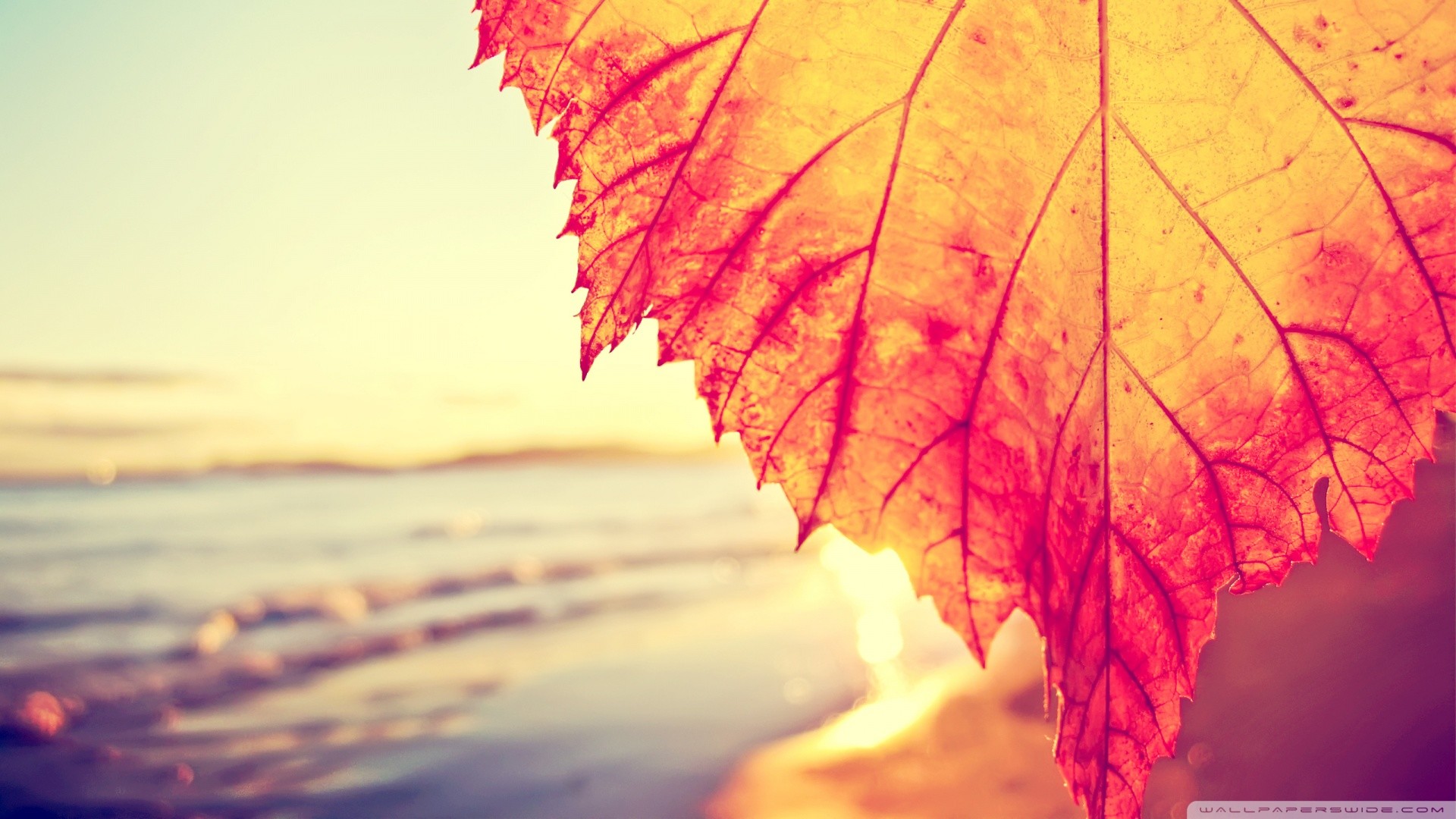 There can never been enough seafood experience in Newport, RI. The city is surrounded by water providing with exquisite seafood to restaurants. They provide the best raw bars even during the autumn season.
Autumn means the pumpkins are one of the main harvests in the season. There is the Ballard Park event that brings the community to create a wonderful display of pumpkins. They all are uniquely carved, and organized for the best view. There is also the fundraiser at the Trinity Church to bring your own pumpkin home.
Ocean Drive is still one of the top must-dos in Newport even throughout autumn. The leaves will be changing and perfect weather for a picnic or flying a kite.
Ghost Tours bring all around Newport, RI with a spokesperson sharing the history of the city. The history will contain all the hunted stories that happened from the past and myths that may be true.
It may be a little less crowded in Newport during the autumn season, but it doesn't mean the festival, and activities stop. Put your sweater on and explore new fall experiences in Newport.
August 20, 2017 by Marshall Slocum Inn
Welcome Foodies to Newport, RI
When foodies come to Newport, they will experience nothing they've ever tired before. There are many restaurants with exotic foods, and local shops that stock the most exclusive items.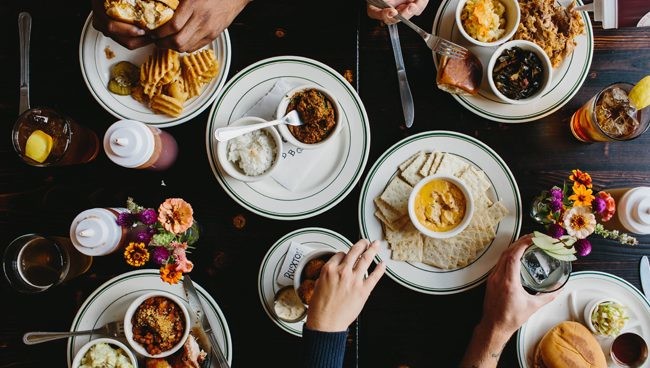 Unique Shops
Newport Jerk Company
The Newport Jerky Company has the basic flavors to the extreme. Alpaca, buffalo, alligator, emu, and kangaroo are some of many unheard of jerkies. Preferably fish options are available such as Ahi Tuna, Salmon, and Swordfish. If have you have a strict diet, there are vegan jerkies options. Coconut, and Mushroom are definitely worth tasting.
This shop also will intrigue Newport Foodies by their candy, hot sauce, salsa, gourmet peanuts and brittle.
Virgin and Aged: Gourmet Oils and Vinegars
Virgin and Aged: Gourmet Oils and Vinegars has an unbelievable tasting room. Imported balsamic vinegars that have been aged up to 18 years are thick and creamy like any dark balsamic vinegars should be. Foodies will appreciate the white balsamic vinegars that are lighter and much sweeter. Any of these could be used for marinating, salads, or even just putting on top of simple items such as cheese. The Fig balsamic is one of their many popular flavors.
Extra Virgin Olive Oils are all imported from around the world and placed into their tasting room. The selection varies from Portugal, Spain, Italy, and many other locations. There are infused flavors into the extra virgin oil such as blood orange, garlic, lime, Tuscan herb blend. They can be used on meat, fish, and vegetables.
The Spice & Tea Exchange
Almost every type of spice and tea is located in the this amazing shop. People will find seasonal to traditional. The popular flavors such as dragon tea, blueberry black tea, hazelnut cookie tea sound fascinating. In the other section are herbs, whole spices, salts, peppers, chiles, seeds, powders and much more.
All of the shops are located downtown, right off Thames Street.
Restaurants
Where do the Foodies go for lunch and dinner within Newport, RI?
Bouchard Inn & Restaurant has a menu with an exquisite modern French with an American interpretation. Each item is at the pinnacle of artisanal local freshness.
Fluke Wine Bar has local owners making each item on the menu fresh, seasonal, and unique. They have a modern American cuisine with a relaxing atmosphere.
Stoneacre Pantry is a restaurants featuring farm to table. The restaurant focuses on sustainability and quality while helping local farms and fisherman.
Foodies in Newport will discover the inspiring shops and restaurants. This will make an local or traveler happier than ever.
July 24, 2017 by Marshall Slocum Inn
Local owners are hoping to see visitors, locals, and more people come shopping in Newport, RI every year. Shopping in the city, everyone will find a little something they like. The stores vary from entrepreneur shops to the famous trends. Unlike a crowded mall, you will enjoy the walk between the stores and restaurants on the island.
Bowen's Wharf Shopping
Bowen's Wharf has incredible shops including the nautical theme of Newport. There are clothing stores such as Upper Deck Clothing or Ship's Store and Rigging , where you can find a great souvenirs and boat accessories. Malee's is known for their hats, and the Narragansett for swimwear. Chace N Lulu for accessories, and Sail loft for the sportswear and footwear.
Arianna Skincare with their amazing dead sea mineral skincare product line. Do not try to eat one of their soap cupcakes, it will not be sweet. Soap & Water with their bath and body products also luxury home frangances.
Primavera is art quality craftsmanship featuring work from local artists and exclusive product lines set in a relaxing and inviting atmosphere. They make custom canvases as well.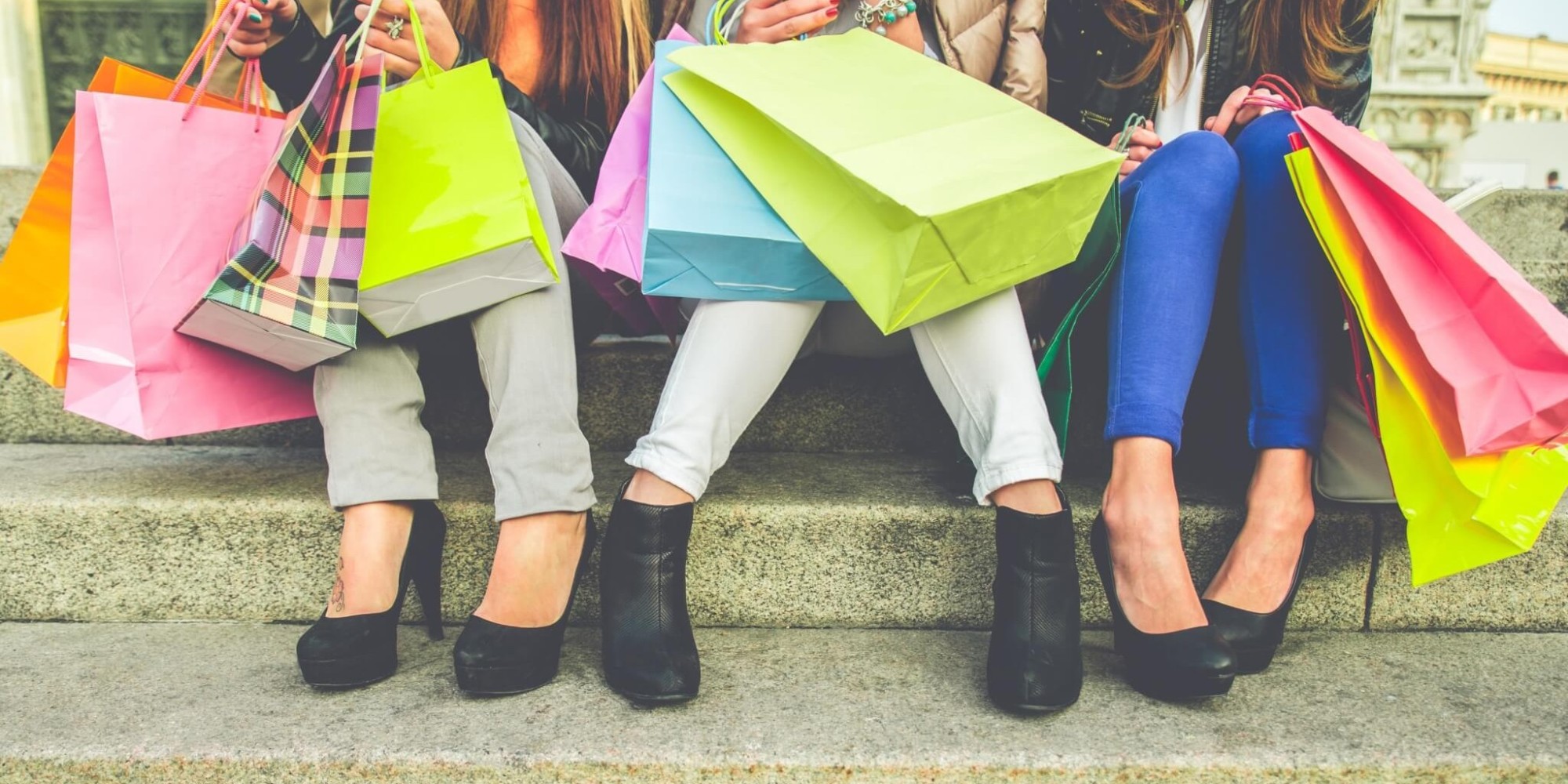 Popular Stores
Michael Khors, Sephora, Express, Lilly Splizter, Banana Republic, Lululemon and more popular trends are near the main strip of Thames. And of course there is the famous Alex and Ani store originated in Newport.
Foodies will enjoy hopping around Newport, there are exotic stores that are worth checking out. Newport Jerky Company has the traditional jerky to the most unusal jerky. They have buffalo, snake, tuna, kangroo, and more. Virgin And Aged: Gourmet Oils and Balsamic Vinegars sell all sorts of amazing. There is the Tea Exchange, which is a grat qaulity chain that made it to Newport. If you wanted a quick snack, the Country Kettle Fudge with their delicious fudge or Inpopinto: Popcorn in disguise with their hidden flavors could hit your sweet tooth.
Thames Street the main street has over hundred of local stops. You will find the Armory, which is filled with thousands of antiques. Furniture, jewelry and all kinds of treasure.
Bellevue Avenue Shopping
Besides Thames Street for shopping, there is Bellevue Avenue near the Tennis Hall of Fame. Where are more fun shops. Sequin a Newport Jewelry Store, Bellevue Kids for childrens clothing and Farmeseusitcals
Newport, RI is an amazing shopping location where every visitor will be leaving with a smile for the items they found.
July 1, 2017 by Marshall Slocum Inn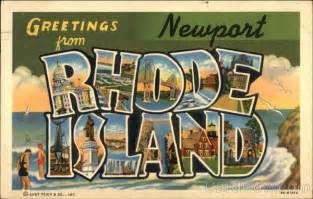 Travel Guide for a Weekend in Newport, RI
Planning a trip to Newport, RI may have you stuffing a suitcase, here is what you'll actually need.
Clothing/Style
Ladies, this is the time to show off those summer dresses and white pants. However, you may find the ocean breeze to be chilly from the long day in the sun . I would recommend a light sweater or cardigan to get you through the evening.
Gentlemen, you will fit right in with your casual wear during the day. Certain places during the evening and night require men to wear collared shirts and dress shoes.
Your feet will thank you if you bring comfortable shoe wear for throughout your visit as well. With the difficulty of finding parking, you'll find yourself walking all around Newport. There is also the famous Cliff Walk that is 3.5 miles long, with sights well worth the long walk. Definitely grab a map, GPS may not always bring you in the right direction or the fastest route.
Restaurants
Reservations can be crucial during the high season. It is always best to make reservations at up scale restaurants such as The Mooring, 22 Bowens, Bouchard, Spiced Pear, and White Horse Tavern.
During the week some of these restaurants may take walk-ins. There are restaurants that do not take reservations such Smokehouse, Black Pearl, and One Pelham East.
Transportation
Downloading the Uber Application will be the cheapest and most convenient form of transportation. There is the public bus transportation, Ripta that goes all through Newport. It is a two dollar fare for on way or purchase the all day pass for six dollars. you must have exact change. The bus driver will not have any petty cash on him.
If you are brave enough to drive throughout Newport, there are public parking which can range from $10 to $30. Around those areas are meter parking, which do except cards and coins. Be aware of streets, most of them are residential parking only.
Booking a Room
Planning ahead is encouraged when booking a room. The prices will not be as high, the options will be wider, and you will not panic. If you are planning a trip last minute, you will find deals. It is taking a risk of not finding the right hotel/inn.
Backup plans
One thing out of our control and unpredictable is the weather. You may plan for the perfect vacation with the beaches, sail cruises, and walking downtown. Have a backup plan. On raining day, don't be disappointed and have nothing to do. Tour the mansions, drive on ocean drive, eat some chowder, see a show, or other activities.
June 14, 2017 by Marshall Slocum Inn
Visitors of Newport, RI search for the freshest seafood around including raw bar. There are several places that you can go to satisfy the craving, some local spots and festivals even feature shellfish from the region. Afraid of breaking the bank? Almost every night of the week you can find dollar oysters at one local favorite or another.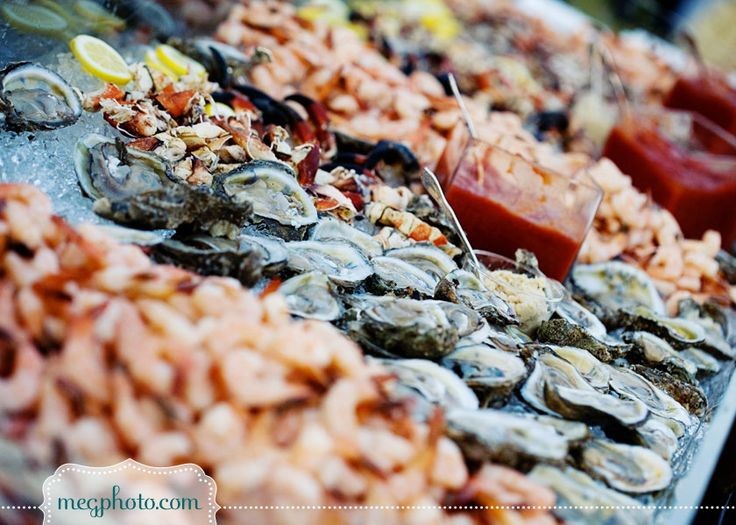 Where to Go
Local restaurants such as Benjamin's, Midtown Oyster Bar, and The Port are known for freshest raw bar.
Midtown Oyster Bar is located right downtown, with a big venue, and a second floor with outside seating. The restaurant maintains a bar on each floor and you may want to stick around for the live band that starts at nine 0'clock. Don't sleep on their mixology either, their unique cocktail menu can keep you in the same barstool all night.
The Deals
If keeping your vacation affordable is a goal, but you would still like to enjoy the bar scene, Benjamin's is the place to go. They feature Happy Hour Raw Bar 12-2 pm, $1 oysters and 50 cent clams. Raw bar Tuesday is a twist on same deal, highlighted by $1 shrimp. We recommend checking out the third floor called the "Crow's Nest," featuring a rooftop bar with beautiful water views.
Festival
Newport has a yearly Oyster Festival that brings out all the raw bar lovers in town. Local farmers come to together for this exciting event. Newport's restaurants and chefs also participate and let you try their own unique culinary skills. Lastly, industry experts offer the opportunity to learn about the ecosystem and how to protect it, while slurping down an oyster.
The event is located right at the waterfront at Bowen's wharf, only steps away from fabulous restaurants and shops. There is nothing better than champagne and oysters to celebrate the city, scenery, and your loved ones.
April 30, 2017 by Marshall Slocum Inn
Adventuring around Rhode Island, you will discover a variety of breweries and wineries including the location of Newport. There are Newport Storm, Coddington Brewery, and Newport Vineyard/Brix Restaurant.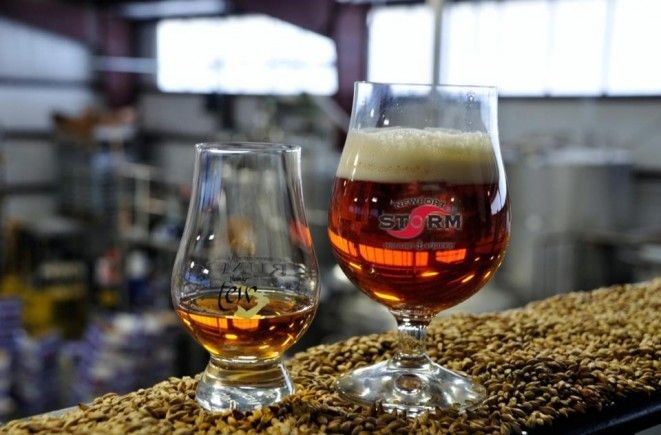 Breweries
Newport Storm Brewery is not located directly downtown, but easy to drive to. They have tastings for only $9 to $11 every day except Tuesdays. A souvenir tasting glass is included within the price as well. You could bring a growler home of your favorite beers on tap. We recommend the blueberry Rhode Island beer when in season. The brewery also has every Friday as a no-cost day, so it a chance to taste with no pay.
If you wanted to have beer and a meal, there is Coddington Brewery Company. It located in Middletown, RI which is right next to Newport. They have an exquisite menu with handcrafted beer throughout their restaurant. Their beer option are not available anywhere else.
Pour Judgment is another restaurant, who craft their one beer. It is a local restaurant and bar that is "a whole in the wall" on Broadway, which has an unique and delicious menu with a vase variety beer collection.
Winery
A further location is the Newport's Vineyards with the Brix restaurant. They have about twenty different wines and several events throughout the year. If you are not touring the vineyards or joining the tasting, there is the chance to taste their wines during dinner at the restaurant. Their menu is American cuisine with a comforting high end décor.
Come stay with us, and you can walk to Pour Judgment or get an Uber to any of these locations. Afterwards, you can bring back a bottle of wine and a growler of beer to enjoy on our beautiful back deck.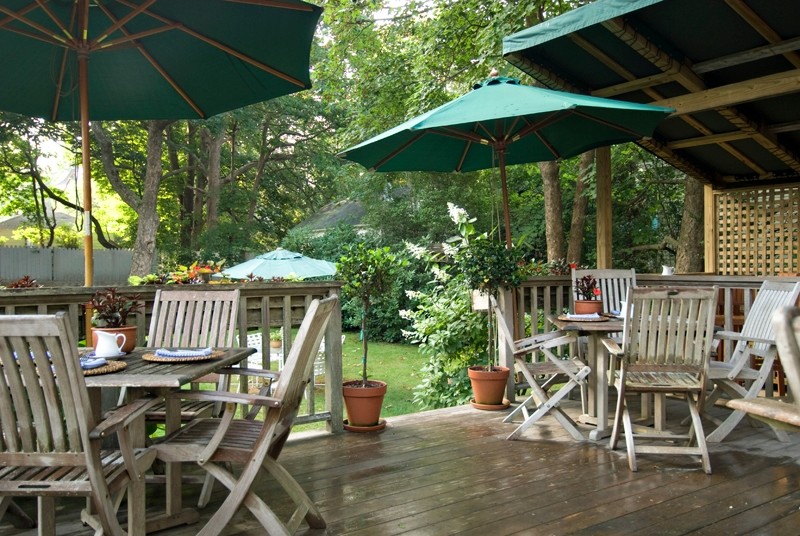 April 9, 2017 by Marshall Slocum Inn
Newport, RI is one of the prime locations for a marvelous wedding. The venues are exquisite, and the experience in incomparable. However, this always involves a place to stay after the long special day. From the bridal party to the individual guests, everyone is searching through Newport for the perfect location to slumber.
Each one is seeking the place where they can enjoy their experience while maintaining a budget. Our bed and breakfast, Marshall Slocum Inn can help you with that.
Wedding guests even the bride and groom have stayed with us in the past . On occasion, groups have rented out majority of the inn. Many of the venues are less than a mile away and easy to get to. Our location is only 8/10 of a mile from the downtown area, which makes our inn close enough to walk from, but far enough to avoid the traffic and noise.
When booking rooms with us, we have main aspects included within the rate that guests require. There is a full gourmet breakfast, which guests rave about in our reviews. It is a great meal to refuel you after the long night. No worries about parking because we have a huge lot in the back where you can keep your vehicle all day during your activities. Of course free Wi-Fi is additional to every room.
If you wanted to start the evening with champagne or wine, we can have it ready upon your arrival. Just call or reserve through our website.
We are always looking forward to helping the wedding parties and their guests for a great experience, and wonderful memories.
March 18, 2017 by Marshall Slocum Inn
Newport is a beautiful city and the perfect location for a Romantic Getaway. Many couples come here to celebrate their anniversary, birthday, honeymoon, or just even have a small vacation. The biggest questions are what is there to do and can it be romantic?
Things to Do:
During the day there is so many activities to take part in even during the fall season. There are two farms just a short driveway to go apple or pumpkin picking such as Sweet Berry Farm. There is a Harvest Fair every year at the Norman Bird Sanctuary with local beer, food, and live music. Where you can also pick out a pumpkin or go on a hay ride. Each season varies on the type of fruit to pick and the festivals.
If you build up an appetite afterwards, you can warm yourself up with clam chowder at several locations. One is The Black Pearl, which right downtown where they are known for their Award Winning Clam Chowder is served. You can go scoop around with all the local shops, and purchase gifts for one another.
Many tourists and locals always take a stroll down the famous Cliff Walk, but where are the picture-perfect spots within the 3.5 miles? Right off the first side street on Ochre Point Avenue, there is the Forty Steps right down to the water. You can take selfie or asking someone to take the picture, it is worth it. Further down the walk, you will find the lock trend. People from all over lock their love on the fence with their signatures . You also cannot miss Rough Point is where the walk really meets the ocean with amazing view of the ocean and gorgeous houses. Wear a good pair of shoes though if you adventurous enough to climb the rocks.
Watching the Sunset:
Newport has a couple of beaches, but you need to determine the be best location to watch the ocean. More isolated and private would be the best option. You would find this is off of Ocean Drive, which has many spots including Gooseberry Beach to watch the sunset. If you reach the end of Ocean Drive, you can sit right near the water with the sailboats on Wellington, which has a gorgeous view of the bridge.
At any of these locations, you have the option to have a romantic picnic with a glass of wine while watching the waves crash onto the shore. Imagine sitting where this breathtaking picture was taken.
Cocktail Hour:
Before dinner, there might be time to grab a quick cocktail before your reservation. On Goat Island, there is a perfect spot to watch the sunset with the Pell Bridge in the background called Pineapples on the Bay located at the Hyatt Hotel. It may be chilly, but they do have a fireplace outside where you can snuggle up. Another option would be to take the Madeline Sunset Cruise on a sailboat around the harbor or the Rum Runner for a Lighthouse Cruise.
Romantic Dinner:
The most important question is where to have the romantic dinner? We recommend the top notch restaurants such as Bouchard, or White Horse Tavern. If you want an amazing view, definitely need to make a reservation at Castle Hill Inn or The Mooring.
Surprising Gifts:
As one of the bed and breakfasts in Newport, we like to help out with the couple's celebration. When you reserve a room with us, you have the option to have purchase chilled champagne, chocolate covered strawberries, fruit and cheese plate, or even a dozen roses. It is a sweet surprise and help increase the romance between the couple either at the end of the day or the beginning.