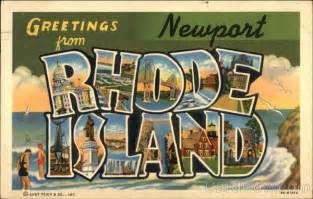 Travel Guide for a Weekend in Newport, RI
Planning a trip to Newport, RI may have you stuffing a suitcase, here is what you'll actually need.
Clothing/Style
Ladies, this is the time to show off those summer dresses and white pants. However, you may find the ocean breeze to be chilly from the long day in the sun . I would recommend a light sweater or cardigan to get you through the evening.
Gentlemen, you will fit right in with your casual wear during the day. Certain places during the evening and night require men to wear collared shirts and dress shoes.
Your feet will thank you if you bring comfortable shoe wear for throughout your visit as well. With the difficulty of finding parking, you'll find yourself walking all around Newport. There is also the famous Cliff Walk that is 3.5 miles long, with sights well worth the long walk. Definitely grab a map, GPS may not always bring you in the right direction or the fastest route.
Restaurants
Reservations can be crucial during the high season. It is always best to make reservations at up scale restaurants such as The Mooring, 22 Bowens, Bouchard, Spiced Pear, and White Horse Tavern.
During the week some of these restaurants may take walk-ins. There are restaurants that do not take reservations such Smokehouse, Black Pearl, and One Pelham East.
Transportation
Downloading the Uber Application will be the cheapest and most convenient form of transportation. There is the public bus transportation, Ripta that goes all through Newport. It is a two dollar fare for on way or purchase the all day pass for six dollars. you must have exact change. The bus driver will not have any petty cash on him.
If you are brave enough to drive throughout Newport, there are public parking which can range from $10 to $30. Around those areas are meter parking, which do except cards and coins. Be aware of streets, most of them are residential parking only.
Booking a Room
Planning ahead is encouraged when booking a room. The prices will not be as high, the options will be wider, and you will not panic. If you are planning a trip last minute, you will find deals. It is taking a risk of not finding the right hotel/inn.
Backup plans
One thing out of our control and unpredictable is the weather. You may plan for the perfect vacation with the beaches, sail cruises, and walking downtown. Have a backup plan. On raining day, don't be disappointed and have nothing to do. Tour the mansions, drive on ocean drive, eat some chowder, see a show, or other activities.