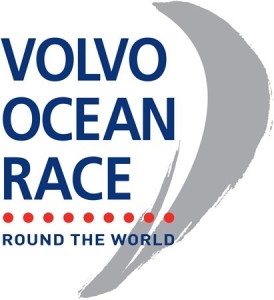 The Volvo Ocean Race started in 1972 as the Whitbread Round the World Yacht Race with 17 yachts and a 27,500 nautical mile course starting in Portsmouth, UK.  The race sponsorship was taken over by Volvo in 2001 and various stopover points were added.  Since then, this round the world race takes place every 3 years, generally starting in Europe and stopping in various and changing cities each time. This years race is set to be the longest course yet – 39,379 nautical miles.  This year's race started in Alicante in October and has thus far seen Cape Town, Abu Dahbi, Sanya, Auckland, and after the longest leg of the race, they are currently in Itajai.  On April 19th, the teams started their 5,010 nautical mile journey to Newport where they will remain until May 17th when they will continue the race to Lisbon, Lorient, and finally end in Gothenburg at the end of June.
Seven teams are competing in the Volvo Ocean Race, with crews from 19 nationalities and the first all-female crew to enter the race in over a decade, making it the most diverse fleet in years.  Crews consist of eight sailors and one non-sailing multimedia reporter.  The all-woman teams can race with 11 sailors and a multimedia reporter.  Every team must have two member that are under 30.  Each vessel qualifies by sailing 2,000 nautical miles non-stop.
The Volvo Ocean Race will be in Newport from May 5-17 with various events leading up to the In-Port Race and the start of the Newport-Lisbon leg of the journey. Race Village will be open every day at Fort Adams State Park with various events such as Race Show Studio –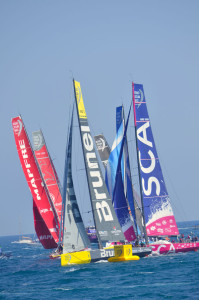 an hourly quiz show about the race and life on board, A Dock Party with live music, a pancake breakfast, and Exploration Zone,  A Youth Kids Regatta, A combat Wounded Veterans Challenge Regatta, Team Racing, a Lobster Boat Race and more.
The Pro-Am Race 1 will be held on May 14th and the Pro-Am Race 2 and 3 on the 15th.  The Sailors Parade will be held on Saturday, May 16th leading up to the In-Port Race followed by the IPR Prize Giving Ceremony.  The teams will then start the race to Lisbon on the 17th.  Newport is going to be bustling with activity and in the racing spirit.
For more information about the Volvo Ocean Race, click here.  And for live updates and commentary, follow them on twitter @volvooceanrace.