Mark your calendars for the ribbon cutting at 11:30am on May 20th, when the International Tennis Hall of Fame is set to re-open and show the outcome of three years of planning and $3 million in renovations.
The Tennis Hall of Fame used it's collection of over 25,000 artifacts, images, videos and publications to reinterpret the experience for visitors.  Their goal is to use interactive exhibits and narrative history in such a way that it will appeal to both hardcore tennis fans and "casual" visitors, leaving them educated and inspired.  Along with engaging storytelling, the museum will use art, fashion and historically relevant items that go beyond the court.  Some items on display include Rod Laver's first Wimbledon trophy and Serena Williams' golden shoes worn in her first French Open victory.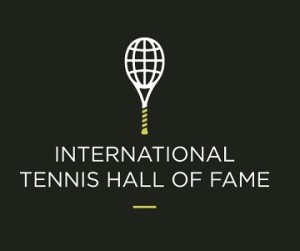 The Tennis Hall of Fame will be the  first sports museum in the United States to use holographic technology and Roger Federer was honored to be able to create a fun experience for fans.  The holographic theater will make visitors feel like they are in the room with Federer.  When walking into the theater, visitors will be welcomed and Federer will begin talking about his love of tennis, listing the top 10 reason he loves the sport.  He will also showcase some of his signature shots.
The new Tennis Hall of Fame museum will also feature a variety of interactive experiences such as a five foot touch table where visitors can "serve" tennis history questions back and forth, the "Call the Match" exhibit where visitors can record themselves acting as broadcasters, a large, rotating globe that highlights the impact of the sport and what is going on in tennis around the world, and a variety of interactive video walls that let visitors re-live tennis history.
Three Galleries, "The Birth of Tennis", "The Popular Game," and "The Open Era" will tell the history of tennis throughout the years.  Starting with "The Birth of Tennis," from 1874 to 1918, this gallery explains how tennis evolved and includes a rare book from 1855, which is believed to be the earliest known writing about the sport. "The Popular Game," from 1918 to 1968, gets into how the sport gained popularity and became intertwined with popular culture.  It focuses on early pro tours, the rise of celebrity athletes and the impact of technology.  Finally, "The Open Era," from 1968 to the present, showcases the most significant amount of growth for the sport.  There are also two galleries dedicated to Hall of Famers and one changing exhibit.
The Tennis Hall of Fame delves into the history of tennis and is a resource for showing what the sport is like today and how it is always evolving.  Their new museum is an experience for visitors that will envelope them in the world of tennis with a variety of experiences.