Back for it's fourth year, the Newport Craft Beer Festival will be taking place over two days, May 8th and 9th.  Co-Sponsored by the Newport Storm Brewery and Pour Judgement Bar & Grille, this 21+ event will feature beers from 35 craft breweries.  There are three sessions to choose from, starting Friday, May 8th from 8-10pm.  This session is on a much smaller scale from those on Saturday, with only 75 tickets available.  Named the VIB (Very Important Beers) event, this session will be held at the Newport Storm Brewery and will features beers not available at the larger sessions on Saturday.
There are two sessions on Saturday, one from 12pm-3pm and the other from 4pm-7pm.  Both will be held downtown at the Great Friends Meeting Place.  These sessions will showcase craft breweries from around the country.  Unlimited beer samples are included with the ticket price, as well as a souvenir glass.  Brewery staffs will be on hand to answer any questions you might have about their beers.  The festival will feature a special area exclusive for Rhode Island beers.  While at the festival, guests can participate in choosing their favorites by voting for the "Fan Favorite Award."
Local Restaurants will be serving up food while live bands perform during each session.  The Festival proceeds benefit the Rhode Island Brewers Guild, which is a non-profit organization supporting local craft breweries.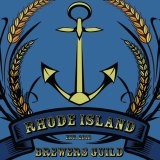 For more information and to purchase tickets, check out the craft beer festival website here.