September 10, 2015 by Marshall Slocum Inn
When the sun is out, the world – or Newport in this case- is your oyster.  There are so many things to do on sunny day, from Cliffwalk to cruising Ocean Drive with the windows down to eating al fresco on the waterfront, but when it's a rainy day and you don't want to be outside, is your trip to Newport a bust? No way.  Newport has so much to offer no matter the weather, so get your rain boots on and your umbrella's ready because Newport in the rain – no problem.
Here is a day long itinerary for those of you wondering what to do when you wake up at the Marshall Slocum Inn and it's raining:
If you wake up and it's raining, sleep in a little before making your way downstairs for Breakfast.  While the back deck may be off limits, you can choose to sit on our covered side deck or inside at the main dining room table.  For rainy days I recommend something sweet, such as our Salted Caramel French Toast or Chocolate Banana Pancakes.  Take your time and enjoy the morning, it's raining so why rush?
When you're ready to head out after breakfast, spend the rest of the morning touring some mansions. While you may miss out on strolling around the gardens and yards of these wonder properties, the tours inside are a great way to spend a few hours out of the rain.  The most popular mansions are the Breakers, the Elms, Marble House, Rosecliff and Chateau-sur-Mer and offer either an audio tour or a guided tour that'll run anywhere from 35 minutes to over an hour depending on how much you want to hear about or how good your tour guide is.  The Breakers Plus ticket will get you into two mansions, which is plenty for one day.  All the mansions have parking lots so no need to walk in the rain.
After the mansions head down to the waterfront for a late lunch.  While parking downtown isn't the best, there are a bunch of different lots or if you're lucky you'll find a metered spot on Thames.  If you don't want to pay for it, head back to the Inn, grab an umbrella and walk.  Head to the Brick Alley Pub on Thames.  They have a huge menu with something for everyone.  Their Lobster Rolls have won awards and their nachos are delicious.
After lunch hop in the car and head to the Newport Storm Brewery for a self guided tour and beer tasting.  Follow that up with a trip to Newport Vineyards.  While a guided tour may be out of the question, they have tastings all day long.  Make sure to grab a bottle on your way out for the evening.  If you aren't into vineyards and breweries, think about taking in a movie at the Jane Picken's Theater or visiting the Newport Art Museum.
On your way back, stop at Le Petit Gourmet, just down the street from the Inn.  Pick your favorite cheeses to put together a nice cheese plate to take back to the Inn for a light dinner – it will go great with that bottle of wine from the Vineyard.  Head back to the Inn for a relaxing evening.  You can watch the rain from the front porch swing, sip wine in the dining room, or watch a movie on Netflix while snuggled in bed.  Or for those of you who like to be out no matter the weather, head down to Broadway, and have dinner or drinks at the Fifth Element, Caleb and Broad or the Tavern on Broadway.
A rainy day isn't so bad, now is it?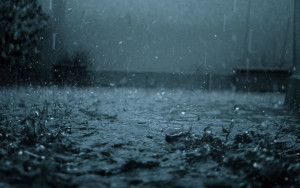 April 25, 2014 by Marshall Slocum Inn
Tomorrow, Saturday, April 26th, Newport Storm and Pour Judgement Bar and Grill are sponsoring the 3rd Annual Newport Craft Beer Festival to benefit the Rhode Island Brewers Guild and Newport Historical Society. There will be two sessions, one from 12pm to 3pm and the second from 4pm to 7pm at the Great Friends Meeting House. This is a 21 and over event.
This festival is a celebration of Newport's brewing history, which dates back to before the American Revolution. Brewers from all over the country will have samples of a variety of different craft beers for attendees to try. Food from local restaurants will be available for purchase, and music will be going throughout the event. It's a great opportunity to mingle with American Brewers and try a great selection of craft beers.
Some of the brewing companies that will be in attendance are: Newport Storm, Union Station Brewering, Grey Sail Brewing of Rhode Island, Revival Brewing, Bucket Brewery, Sebago Brewing Company, Woodstock Inn Brewery, Stone Brewing Co., Lagunitas Brewing Co., Green Flash, Lexington Brewing Co., Harpoon Brewery, Sixpoint Brewery, Boulder Brewing Co., Clown Shoes, Goose Island, Heavy Seas, and many more.
Tickets are available until the sell out. They can be purchased here through tonight, or at the event tomorrow, again, until they are sold out.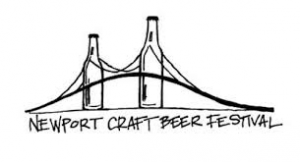 April 4, 2014 by Marshall Slocum Inn
If you like trying local beers and you're in Newport, the place to visit is the Coastal Extreme Brewing, more commonly known as the Newport Storm Brewery.  Brent, Derek, Mark and Will, four friends who were attending Colby decided that the best thing to do after graduation would be to start a brewery.  The idea began to take shape in 1997 and over the following year and a half, they collected information, wrote plans and approached investors.  They moved into a 2500 square foot garage bay in 1999, bought some used equipment and released their first beer, Hurricane Amber Ale, on July 2nd of that year.
Since that point, the brewery has continued to grow.  They added 1000 square feet in 2002 and in 2006, they started the Newport Distilling Company, which makes Thomas Tew Rum.  The brewery and distillery moved to a brand new facility in 2010, where they're still currently located, which includes a visitors center and tour deck.  This was also when they upgraded their equipment.  Since their start in 1999, they have made over 30 kinds of beers, including a variety of limited releases.  Their beer is sold throughout Rhode Island, Connecticut and Massachusetts.
These four friends still love what they do, and want to share their products with everyone.  The Newport Storm visitors center is open Wednesday through Monday from 12pm to 5pm, with guided tours leaving daily at 3pm.  While there you can taste the beers they have on tap as well as three stages of their Thomas Tew Rum.  They participate in a variety of events, such as the Great International Spring Beer Festival and the Newport Craft Beer Festival.  They also host tastings at local liquor stores and host pint nights at local restaurants and an Annual Luau at Fort Adams every summer.