July 25, 2014 by Marshall Slocum Inn
The Newport Jazz Festival and the Newport Folk Festival are two of the most popular festivals that happen in Newport every year.  Both festivals started in the 1950's and attract thousands of people from all over to celebrate jazz and folk music.
George Wein produced the first Jazz Festival in 1954 and five years later, with the help of Pete Seeger, he founded Newport's Folk Festival.  In 2010, Wein realized that the best chance for these festivals to continue after his passing was to create a non-profit corporation.  Since he'd been in the business for quite some time, running a for profit business, he knew the best way to keep his festivals alive was through grants and donations through foundations and fans.
The mission of the Newport Festivals Foundation is to maintain both the Jazz and Folk Festivals in perpetuity and to keep them at historic locations.  They want to present all forms of jazz and folk music from the past and present and showcase performers who recognize the freedom of creativity that is necessary to grow in these styles of music.  This foundation brings together traditional jazz and folk music with new contemporary versions of these styles.  Performers come from all over the world and this foundation hopes to create partnerships around the world.
The Newport Festivals Foundation also hopes to educate young people about these types of music through partnerships with local grade schools and universities.  In association with Salve Regina University (located in Newport), this foundation has put together an annual jazz workshop for high school students.  Most recently they have started a family concert at Fort Adams in order to introduce children to jazz and folk music.  The Newport Festivals Foundation also brings in local jazz bands to the Jazz Festival, which gives them a chance of a lifetime.
Thanks to George Wein, generations will be able to enjoy jazz and folk music for years to come.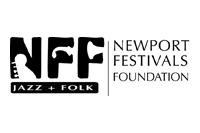 February 7, 2014 by Marshall Slocum Inn
Tickets for the 60th Annual Newport Jazz Festival, one of Newport's biggest music festivals, are already on sale and the lineup is here.  Fort Adams will be bringing amazing jazz performances to Newport once again from August 1st to the 3rd.  The music starts at 11:30am on Friday, August 1st and ends at 7:00pm on Sunday, August 3rd.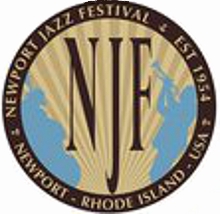 George Wein produced the first Jazz Festival in 1954 in order to celebrate jazz music and to make a case for its relevance.  From then on, this festival has continued to showcase jazz icons and bring attention to up and coming performers.  The Newport Jazz Festival has provided many memorable moment for jazz history, such as the Duke Ellington Orchestra in 1956 and the introduction of Esperanza Spalding.  Performers at this festival both respect the tradition of jazz and reflect the changes in the current musical trends.
Here's a list of the artists who will be bringing their talents to the Fort Adams stages.
Firday, August 1st – Jon Batiste & Stay Human, John Zorn's Madasa Marathon, Miguel Zenon Big Band, Darcy James Argue's Secret Society, Snarky Puppy, Cecile McLorin Salvant, Rudresh Mahanthappa – A Charlie Parker Project, Amir ElSaffar Quintet, Mostly Other People Do The Killing, Berklee Global Jazz Ambassadors, URI Jazz Festival Big Band
Saturday, August 2nd – Jazz at Lincoln Center Orchestra with Wynton Marsalis, Trombone Shorty & Orleans Avenue, Dave Holland Prism, Gregory Porter, Robert Glasper Experiment, SFJAZZ Collective, Cecile McLorin Salvant, Brian Blade & The Fellowship Band, Pedrito Martinez Group, Dick Hyman, Howard Alden & Jay Leonhart, Kurt Rosenwinkel New Quartet, Newport Now 60 Band, Stefano Bollani & Hamilton de Holanda
Sunday, August 3rd – Bobby McFerrin spirityouall, David Sanborn & Joey DeFrancesco, Dr. John & The Nite Trippers, Gary Burton New Quartet, Vijay Iyer Sextet, Danilo Perez Panama 500, Django Festival All-Stars, Ron Carter Trio, Lee Konitz Quartet, Ravi Coltrane, The Cookers, Migus Big Band, The Brubeck Brothers, George Wein & Newport All-Stars
April 5, 2013 by Marshall Slocum Inn
One of Newport's most underutilized and rarely seen attractions is Fort Adams State Park. Featuring some of the best harbor views around, ample parking, and the much overshadowed Coastal Walk, Fort Adams is something not to miss when visiting Newport.  Granted, the Cliff Walk is a much more spectacular walk, but the Fort Adams location offers lots of opportunities to view the many seagoing vessels tooling around the harbor.
Make history come alive for every member of your family. Just a short drive or a water taxi ride across Newport Harbor stands the largest coastal fortification in the United States. Visit this engineering and architectural masterpiece to see where the soldiers lived, enter the casemates, explore the tunnel system, and climb the bastions for breathtaking views.  The Fort Adams trust has done a wonderful job in procuring funds from the state and federal government to reclaim and restore many areas of the fort that were once too dangerous to see.  In addition, huge improvements were made to the dockage capacity and marina operations for the America's Cup Races held here in 2012.
The Fort area is also home to many other great activities.  The Museum of Yachting is housed here as well as the most under the radar beach and snack bar.  If you are a sailor or want to learn how to sail consider visiting Sail Newport where you can rent sailboats or take lessons.
Consider renting the Fort with its 6-acre parade field or North lawn on the water for your special function. Watch for their upcoming special events including military reenactments, music festivals, and classic vehicle shows. From 1824 to 1950 Fort Adams housed generations of our soldiers, today it still stands ready for your enjoyment.
August 2, 2012 by Marshall Slocum Inn
Following last weeks Folk Festival, is the Newport Jazz Festival, starting on Friday, August 3rd.  Dr. John and the Lower 911 will be kicking off the weekend at the Tennis Hall of Fame on Bellevue Avenue.  The following two days will feature concerts at Fort Adams State Park starting at 11am and ending around 7pm. Performance will take place on one of the three stages set up at the Fort.   Many great Jazz musicians will be performing, some of which include: Tedeschi Trucks Band, Dianne Reeves, Kurt Elling, The Bad Plus with Bill Frisell, Centennial Project and John Ellis & Double-Wide.  There is limited parking, so riding a bike or taking the water taxi may be a better alternative.
This Festival was started in 1954 and was the first annual Jazz festival in the states.  It is known as the "father" of all jazz festivals, and jazz legends such as Ella Fitzgerald, Louis Armstrong, Duke Ellington and Miles Davis have taken part.  There are still tickets available, so don't miss the chance to hear some great jazz music this weekend!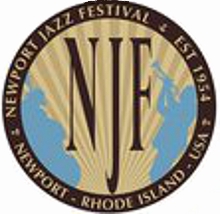 April 1, 2009 by Marshall Slocum Inn
One attraction that is rarely visited by our Newport Bed and Breakfast Guests is the Newport Rhode Island Tennis Hall of Fame.  Only a five minute walk from our Rhode Island Inn, the Tennis Hall of Fame is a five star establishment with innovative and informative displays, beautiful grounds, and stunning architecture.
Many famous professional tennis players have made their way to the Tennis Hall of Fame for induction ceremonies and annual tournaments.  Andre Agassi, Steffi Graf, Pete Sampras, and John McEnroe to name a few.  Throughout the year some of our Newport Inn Guests visit to attend one of the many tournaments held on the only grass court facility in the United States but more than a few end up spontaneously going to the Hall of Fame.  All return to our Rhode Island Inn with nothing but good to say about the facilities and the staff at the Hall of Fame.  Perhaps the most infamous event held at the Tennis Hall of Fame, besides the Campbell's Tennis Tournament, is the opening act performance for the Newport Jazz Festival Weekend.  Held on the Friday night of the Jazz Festival Weekend, the concert is an intimate experience in an historic setting.  So, be sure to visit the Newport Tennis Hall of Fame during your visit to Rhode Island and our Newport Bed and Breakfast.