No One Likes A Shady Beach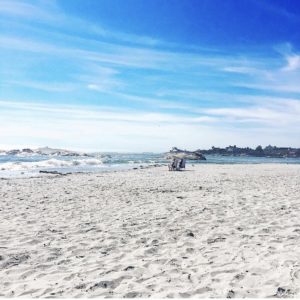 Standing at the beach with the sand between your toes is a feeling we wait all winter for! One of the things that Newport is allowed to brag about is our beaches. There are a few tips to having a successful beach day that we will share below, and where to go!
Additionally, before you head to the water you must be prepared. Some essentials are sunscreen, a good pair of shades, a bathing suit, beach towel, and perhaps a chair. Around town some of our favorite places to stock up on these goods are Island Outfitters, Island Surf & Sport, and Balance on Thames.
Easton's (First) Beach
With our central location in Newport, the Marshall Slocum Inn is close to many of your salt water options! Easton's Beach is within biking distance from the Inn, or you can drive and pay $10 on weekdays, and $20 on the weekends. For more information about Easton's, click here.
Sachuest (Second) Beach
This one mile stretch of sand provides a family friendly environment, and a good surf! With a concession stand, changing area, bathrooms, and outdoor showers, what more could you ask for? If the heat gets to you, visit the Del's Lemonade truck to cool off. If you're feeling brave and up for a challenge, surfboard rentals and lessons are also available. We suggest getting here early to beat the beach traffic! For parking you will pay $15 on weekdays, $25 on weekends and holidays.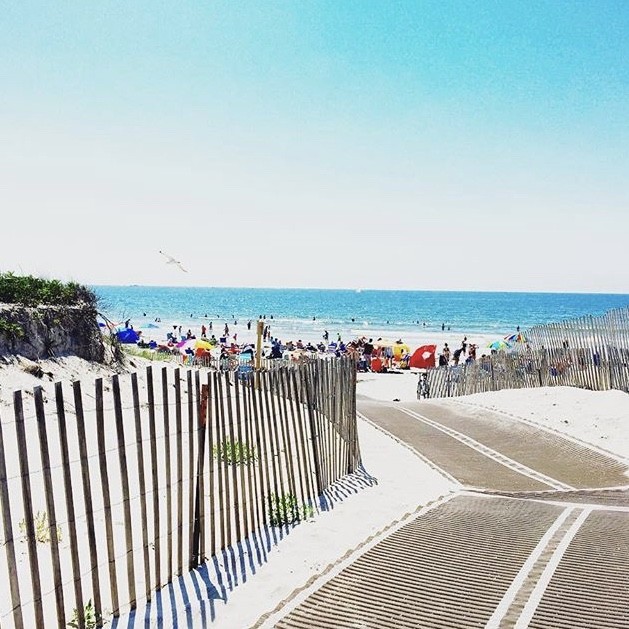 Third Beach
Equally as family friendly, and right down the road from Sachuest! Third Beach has less waves and overlooks the mouth of the Sakonnet River. Even though there is no surf, you can still indulge in Del's Lemonade and Stand Up Paddleboard rentals. If you are meeting friends with children there, win them over by taking them to a well known local spot, "Crab Town" at the far end where you can fill a bucket full of crabs! For more information on Sachuest and Third Beach, click here.
Many "Newporters" work hard to keep our oceans clean for ourselves, the animals who call them home, and those of you who choose to visit our favorite place. Because of their efforts, time at the beach is something we all look forward to! Making memories with friends and family, working on our tans (while wearing sunscreen), and spending the time connecting with the ocean is what summer here in Newport is about. If you're interested in any of these local projects check out Save The Bay, or Clean Ocean Access. Stay cool and remember, no one likes a shady beach!