To some, the St. Patrick's Day Parade is one of the best days of the year in Newport.  This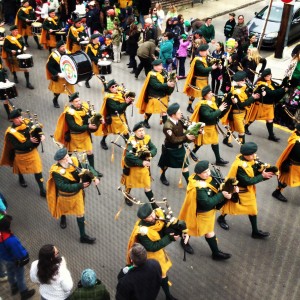 year, the 58th annual St. Patrick's Day Parade will be held on Saturday, March 15th.  The Parade starts at 11am and will last about 2 hours.  Participants line up by City Hall, where the parade begins and travel down Broadway, through Washington Square to America's Cup Avenue, and  down Lower Thames Street until it ends on Carroll Avenue at St. Augustin's Church.
Participants this year will include: Pipe Bands, Marching Bands,  Fife & Drum Corps, clowns, local, state and regional organizations such as police and fire units, Boy Scouts, Girl Scouts, non-profits, schools and social organizations.
Every year a Grand Marshal is selected and the yearly button is a reflection of the interests or vocation of t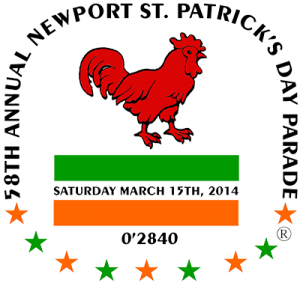 hat years Grand Marshal.  This year, Robert "Bobby" O'Neill takes that title.  He has been a member of the Newport St. Patrick's Day committee for 15 years and has been involved with various local organizations such as the Knights of Columbus and the Newport County Mental Health Outreach program.  He also spent many years working for the US Postal Service.  This year the button includes the Rhode Island Red, the Postal Service logo and Newport's apostrophized zip code.
Many events are held throughout the year to raise money for the parade and many Newport Restaurants have brunches and specials going on before and after the parade.  There are various places to enjoy a great brunch as well as your favorite Irish beers.  The Irish spirit will be alive all day long, guaranteeing that it will be a great day for all.