April 25, 2014 by Marshall Slocum Inn
Tomorrow, Saturday, April 26th, Newport Storm and Pour Judgement Bar and Grill are sponsoring the 3rd Annual Newport Craft Beer Festival to benefit the Rhode Island Brewers Guild and Newport Historical Society. There will be two sessions, one from 12pm to 3pm and the second from 4pm to 7pm at the Great Friends Meeting House. This is a 21 and over event.
This festival is a celebration of Newport's brewing history, which dates back to before the American Revolution. Brewers from all over the country will have samples of a variety of different craft beers for attendees to try. Food from local restaurants will be available for purchase, and music will be going throughout the event. It's a great opportunity to mingle with American Brewers and try a great selection of craft beers.
Some of the brewing companies that will be in attendance are: Newport Storm, Union Station Brewering, Grey Sail Brewing of Rhode Island, Revival Brewing, Bucket Brewery, Sebago Brewing Company, Woodstock Inn Brewery, Stone Brewing Co., Lagunitas Brewing Co., Green Flash, Lexington Brewing Co., Harpoon Brewery, Sixpoint Brewery, Boulder Brewing Co., Clown Shoes, Goose Island, Heavy Seas, and many more.
Tickets are available until the sell out. They can be purchased here through tonight, or at the event tomorrow, again, until they are sold out.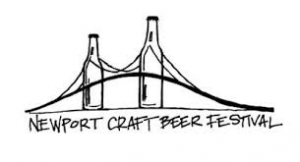 April 4, 2014 by Marshall Slocum Inn
If you like trying local beers and you're in Newport, the place to visit is the Coastal Extreme Brewing, more commonly known as the Newport Storm Brewery.  Brent, Derek, Mark and Will, four friends who were attending Colby decided that the best thing to do after graduation would be to start a brewery.  The idea began to take shape in 1997 and over the following year and a half, they collected information, wrote plans and approached investors.  They moved into a 2500 square foot garage bay in 1999, bought some used equipment and released their first beer, Hurricane Amber Ale, on July 2nd of that year.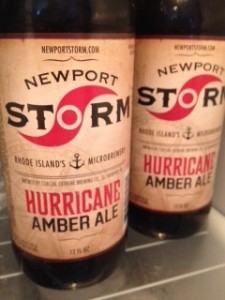 Since that point, the brewery has continued to grow.  They added 1000 square feet in 2002 and in 2006, they started the Newport Distilling Company, which makes Thomas Tew Rum.  The brewery and distillery moved to a brand new facility in 2010, where they're still currently located, which includes a visitors center and tour deck.  This was also when they upgraded their equipment.  Since their start in 1999, they have made over 30 kinds of beers, including a variety of limited releases.  Their beer is sold throughout Rhode Island, Connecticut and Massachusetts.
These four friends still love what they do, and want to share their products with everyone.  The Newport Storm visitors center is open Wednesday through Monday from 12pm to 5pm, with guided tours leaving daily at 3pm.  While there you can taste the beers they have on tap as well as three stages of their Thomas Tew Rum.  They participate in a variety of events, such as the Great International Spring Beer Festival and the Newport Craft Beer Festival.  They also host tastings at local liquor stores and host pint nights at local restaurants and an Annual Luau at Fort Adams every summer.