February 2, 2010 by Marshall Slocum Inn
Last year, the City of Newport, announced a goal of seeking the nomination for Newport, Rhode Island to become a World Heritage Site.  Newport, Rhode Island is ripe with historic buildings and history and amongst these historic buildings are many Rhode Island bed and breakfasts that have been painstakingly restored and maintained.
Our bed and breakfast, The Marshall Slocum Inn, qualifies as one of these historic Newport Rhode Island Inn's due to it's age of construction and designation as an "Historical Property."
The Marshall Slocum Inn was built in 1855 by Marshall Slocum and his wife Catherine.  Catherine had a deep connection with Newport as one of her descendants was a founder.  The house was only used by the Slocum's for 10 years but their mark was made on the neighborhood with classical mid 1800's colonial architecture featuring elaborate moldings, grand windows, tall ceilings, and large rooms.  For more information on the continued history of the Inn visit our Historic Newport Rhode Island Inn page.  The Slocum's also selected an area of downtown Newport known now as the Top of the Hill District.  This District is historic in nature with mid 1800's houses dotting the area and the historic hill area and town center just a block away from the Inn.
One of the most important developments in Newport's recent history was the establishment of the Newport Preservation Society.
The Preservation Society has played a crucial role in upholding and progressing Newport's Historic status.  Along with their preservation of the mansions came a large influx of tourism and, of course, tourists who needed rooms.  Space is limited in the New England region so hotel development is difficult and expensive which has led the way for bed and breakfasts to flourish in the area.  In Newport, this has resulted in the preservation of many buildings that otherwise would have gone into disrepair.  Our historic Newport Rhode Island Inn was transformed into a bed and breakfast in the 1970's and as the third owners of the Inn we are doing our part to preserve the heritage and history of this wonderful downtown property.
February 1, 2010 by Marshall Slocum Inn
One of the most common stipulations that guests have when travelling and especially when visiting the walking friendly city of Newport, Rhode Island is to stay at a Downtown Newport Bed and Breakfast.  When staying at the Marshall Slocum Inn guests are within walking distance of all that Newport has to offer.  Unlike most of the United States, Newport is a very walkable city with most of the tourist attractions located within a 10-20 minute walk from the downtown area.  Attractions that are within a 10 minute walk from our Newport RI Inn include award winning restaurants, harbor cruises, shopping, art museums, art galleries, historic churches and synagoges, and the famous Newport Mansions. 
Guests who enjoy walking can expand their accessibility to all of Newport with an additional 10 minute of walking that will expose them to the historic Cliff Walk, Easton's Beach, Astor's Beachwood Mansion, the New York Yacht Club, and Doris Duke's mansion, Rough Point.  Perhaps the greatest feature of our Downtown Newport Bed and Breakfast is that while we are downtown we also have onsite parking for guests and over an acre of grounds for guests to relax around after a long day touring Newport.  Guests can choose to sit on the front porch and watch the world go by or relax with a cold glass of lemonade and a freshly baked cookie on our back deck.
March 30, 2009 by Marshall Slocum Inn
To kick off to our Newport Bed and Breakfast Green Program we have utilitzed the City of Newport, Rhode Island's Arbor Beautification Program by planting a 15 foot Red Oak tree. The tree is located on the Kay Street side of our Rhode Island Inn about 10 feet from the public sidewalk.  Although the tree is a small addition to the many other magnificent specimens surrounding our Rhode Island Bed and Breakfast, we view the addition as a symbol of the beginning to our Newport Inn's Green Program.
Throughout the coming year our Newport, Rhode Island Inn will be undergoing many changes in an effort to reduce our footprint locally and globally.  All of our themed Newport accommodations throughout the inn will receive upgraded luxury bath amenities from Gilchrest and Soames.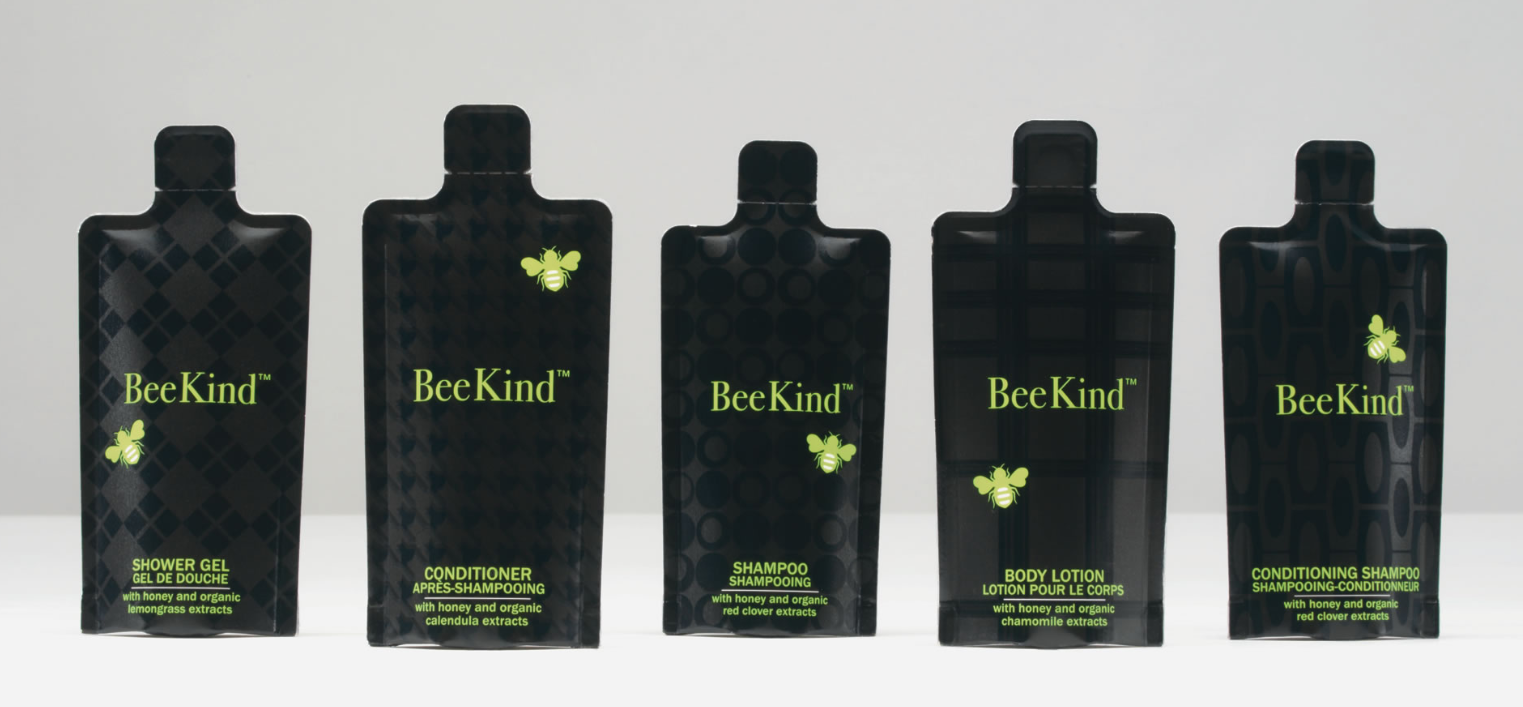 A sophisticated approach to nature-inspired bath and body products, the BeeKind™ Collection delivers iconic branding, clever copy, and an environmental alternative to plastic bottles. The BeeKind™ paper bottle is a 92% reduction in waste after use compared to plastic, lessening our Newport Rhode Island Inn's footprint. With Gilchrist & Soames Signature Formulations, honey and certified organic extracts of red clover, calendula, lemongrass and chamomile, BeeKind is as soothing as it is stylish. A portion of the proceeds of this product supports honey bee and sustainable pollination research.
Stayed tuned for upcoming blogs on some of the following topics: Guests of the Newport, Rhode Island Inn will be saving energy and helping the environment without even knowing it.  Energy saving light bulbs and air conditioning units have been installed throughout our historic Newport inn.  Our Newport, Rhode Island bed and breakfast uses energy efficient appliances in the laundry room and kitchen.  Rooms and common space at the bed and breakfast are cleaned with environmentally friendly cleaning products.  More to come later on these items.
Reserve your Newport, Rhode Island accommodations by calling the inn directly or reserving through the website.