June 30, 2010 by Marshall Slocum Inn
The fabulous weather and busy bustle in town is a sure sign that summer has arrived in Newport, Rhode Island!
This weekend brings a host of activities and things to see on the island.  Here at Marshall Slocum Inn we are excited for our guests to experience all Newport has to offer on this holiday weekend!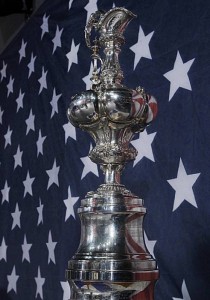 Thursday, July 1st,  marks the return of the America's Cup trophy to Newport.  Whether it's getting an up-close look at the oldest trophy in international sport, savoring a parade of majestic racing yachts, attending lunch with some of the top names in sailing or viewing a presentation by the winning America's Cup team at historic Fort Adams, visitors are guaranteed an unforgettable experience here in the City-by-the-Sea on Thursday.  The America's Cup trophy will be available during four public showings between Fort Adams and downtown Newport throughout the day. Viewing is free of charge. 
This weekend is also Fourth of July! Newport has many ways to celebrate our country on this holiday weekend.  What would an Independence Day celebration be without fireworks?  Newport Harbor will be all lit up on Sunday, July 4th, at around 9:15pm.  Prime viewing spots can be had at Long Wharf and Battery Park, but the fireworks will be seen from all over downtown!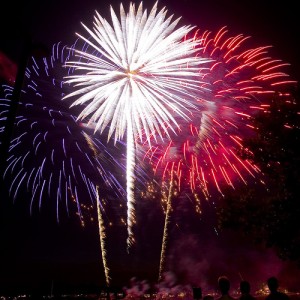 There will also be lots of fun before the fireworks hit the skies!  Celebrate "A Traditional Patriotic Newport Fourth of July" from 9am-2pm with activities all over town.  At 9am, the Artillery Company of Newport marches to the grave of William Ellery, Rhode Island's signer of the Declaration of Independence.  Also at 9am, is a self-guided walking tour of the 1810 4th of July Parade route which began and ended in Washington Square.  At 10am, listen to the Newport Community Band play patriotic tunes! At 10:30am, a "People's Parade" from Long Wharf to Washington Square. There are many other activities including a reading of the Declaration of Independence, a cannon salute, community picnics, dancing, and pie eating contests in Washington square from 11am-2pm!
June 4, 2010 by Marshall Slocum Inn
As a Newport inn, we are always keeping our guests up to date with exciting activities happening in our sea-side town.  This weekend is Knorr's Great Chowder Cook-Off!  The greatest international chowder championship will officially commence the start of the summer season on Saturday, June 5th.  You can go and enjoy endless samples of  chowder prepared by chefs from all around the globe.  The most popular around here is usually the Rhode Island clear clam chowder of course, but some of the other varieties might just surprise you!  Restaurants are competing for cash-clams in three categories: Clam, Seafood, and Creative, as well as a Clam Cake competition.  Bring your appetite and get ready to vote for the best chowders!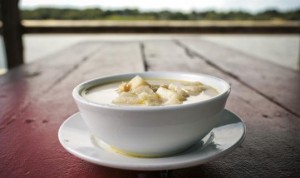 The event will be rain or shine on Saturder, June 5th from 11am-6pm right on the waterfront at Newport's Yaughting Center, about a 10 miute walk from Marshall Slocum Inn!
February 2, 2010 by Marshall Slocum Inn
Last year, the City of Newport, announced a goal of seeking the nomination for Newport, Rhode Island to become a World Heritage Site.  Newport, Rhode Island is ripe with historic buildings and history and amongst these historic buildings are many Rhode Island bed and breakfasts that have been painstakingly restored and maintained.
Our bed and breakfast, The Marshall Slocum Inn, qualifies as one of these historic Newport Rhode Island Inn's due to it's age of construction and designation as an "Historical Property."
The Marshall Slocum Inn was built in 1855 by Marshall Slocum and his wife Catherine.  Catherine had a deep connection with Newport as one of her descendants was a founder.  The house was only used by the Slocum's for 10 years but their mark was made on the neighborhood with classical mid 1800's colonial architecture featuring elaborate moldings, grand windows, tall ceilings, and large rooms.  For more information on the continued history of the Inn visit our Historic Newport Rhode Island Inn page.  The Slocum's also selected an area of downtown Newport known now as the Top of the Hill District.  This District is historic in nature with mid 1800's houses dotting the area and the historic hill area and town center just a block away from the Inn.
One of the most important developments in Newport's recent history was the establishment of the Newport Preservation Society.
The Preservation Society has played a crucial role in upholding and progressing Newport's Historic status.  Along with their preservation of the mansions came a large influx of tourism and, of course, tourists who needed rooms.  Space is limited in the New England region so hotel development is difficult and expensive which has led the way for bed and breakfasts to flourish in the area.  In Newport, this has resulted in the preservation of many buildings that otherwise would have gone into disrepair.  Our historic Newport Rhode Island Inn was transformed into a bed and breakfast in the 1970's and as the third owners of the Inn we are doing our part to preserve the heritage and history of this wonderful downtown property.
February 1, 2010 by Marshall Slocum Inn
One of the most common stipulations that guests have when travelling and especially when visiting the walking friendly city of Newport, Rhode Island is to stay at a Downtown Newport Bed and Breakfast.  When staying at the Marshall Slocum Inn guests are within walking distance of all that Newport has to offer.  Unlike most of the United States, Newport is a very walkable city with most of the tourist attractions located within a 10-20 minute walk from the downtown area.  Attractions that are within a 10 minute walk from our Newport RI Inn include award winning restaurants, harbor cruises, shopping, art museums, art galleries, historic churches and synagoges, and the famous Newport Mansions. 
Guests who enjoy walking can expand their accessibility to all of Newport with an additional 10 minute of walking that will expose them to the historic Cliff Walk, Easton's Beach, Astor's Beachwood Mansion, the New York Yacht Club, and Doris Duke's mansion, Rough Point.  Perhaps the greatest feature of our Downtown Newport Bed and Breakfast is that while we are downtown we also have onsite parking for guests and over an acre of grounds for guests to relax around after a long day touring Newport.  Guests can choose to sit on the front porch and watch the world go by or relax with a cold glass of lemonade and a freshly baked cookie on our back deck.
April 6, 2009 by Marshall Slocum Inn
This season marks the beginning of our Rhode Island Bed and Breakfast Green Program.  We have spent many months planning, budgeting, and researching what we can do as owners of a Rhode Island Inn to assist in preserving the environment.  There are many everyday maintenance challenges in owning a 159 year old Inn and thus, coming up with ways to make it a Newport bed and breakfast that is Green worthy can be challenging.
One of the biggest challenges lies in the cost to return basis as eco-converting a Newport Inn of this age is expensive and the cost benefits are minimal.  So, in our first year for our Rhode Island Bed and Breakfast Green Program we have come up with ideas that have a minimal initial cost burden but will make a difference in our bed and breakfast's footprint on Newport and Narragansett Bay.
One idea that I am particularly excited about for our Newport Bed and Breakfast Green Program is the installation of our New England Rain Barrels. The rain barrels are made from recycled barrels ranging in capacity from 55 to 6 gallons.  At our Newport Inn we will be connecting the barrels to three downspouts to collect storm runoff. Water will be then diverted to our gardens or stored in the barrels for other watering needs around the garden or during long droughts.
From a global perspective the New England Rain Barrels will benefit our region in a few ways.  One particular benefit that the City of Newport will be pleased with is the reduction of rain water runoff from our Newport Inn going to the city waste water plant.  Unfortunately, during heavy rain storms the plant can get overwhelmed with water volume and have to discharge water into the Atlantic Ocean and Newport Harbor, disrupting the delicate balance in the sea.  The barrels will also reduce the amount of water we use here at the Inn.  Further goals for our Newport Bed and Breakfast Green Program involve diverting more rain water for laundry use.
April 4, 2009 by Marshall Slocum Inn
Located just minutes from our Newport Bed and Breakfast  lies the crown jewel of the Newport Restoration Foundation, Rough Point.  Rough point was the home of Doris Duke and avid collector, animal lover, and philanthropist who also happened to be very rich.   
  Guests at the Newport Rhode Island Inn can access Rough Point by car, trolley or, for those fitness buffs, a 4 mile walk from our Newport Inn.  The oceanfront estate off of exclusive Bellevue Avenue in Newport, RI is filled with European art, tapestries, and Chinese porcelains collected by Doris Duke on her travels throughout the world.  Guests on their Newport Rhode Island Bed and Breakfast vacation will also enjoy beautiful ocean views from expansive grounds at Rough Point.  
 For those intersted in architecture, the grounds were designed by renowned landscape designer Frederick Law Olmsted.  Tour this Newport estate as a Newport Inn guest, and experience life as a 20th-century heiress. All tours are led by a knowledgeable guide. Small, intimate groups of 12–14 guests allow for a relaxed and personal experience. Lasting approximately one hour, the tour visits the entire first floor of the house, then continues upstairs with a visit to Doris Duke's bedroom and to special exhibition galleries featuring fashion in the 20th century.  Follow Doris Duke for the couture houses of Paris to America's top department stores.  Explore the wardrobe of this heiress and world traveler and learn how she chose the stylish and bold attire that established her as one of the best dressed in Newport Rhode Island and around the world.
April 1, 2009 by Marshall Slocum Inn
One attraction that is rarely visited by our Newport Bed and Breakfast Guests is the Newport Rhode Island Tennis Hall of Fame.  Only a five minute walk from our Rhode Island Inn, the Tennis Hall of Fame is a five star establishment with innovative and informative displays, beautiful grounds, and stunning architecture.
Many famous professional tennis players have made their way to the Tennis Hall of Fame for induction ceremonies and annual tournaments.  Andre Agassi, Steffi Graf, Pete Sampras, and John McEnroe to name a few.  Throughout the year some of our Newport Inn Guests visit to attend one of the many tournaments held on the only grass court facility in the United States but more than a few end up spontaneously going to the Hall of Fame.  All return to our Rhode Island Inn with nothing but good to say about the facilities and the staff at the Hall of Fame.  Perhaps the most infamous event held at the Tennis Hall of Fame, besides the Campbell's Tennis Tournament, is the opening act performance for the Newport Jazz Festival Weekend.  Held on the Friday night of the Jazz Festival Weekend, the concert is an intimate experience in an historic setting.  So, be sure to visit the Newport Tennis Hall of Fame during your visit to Rhode Island and our Newport Bed and Breakfast.
March 31, 2009 by Marshall Slocum Inn
One of the most popular and value oriented bed and breakfast packages that we offer at our Newport Inn is the Gilded Getaway Package.  The package was first developed by the previous owners of this Newport Bed and Breakfast and gained it's original popularity from the lobster dinners offered on the Inn's back deck.  After purchasing the Inn 5 years ago we continued to offer the Wednesday night lobster dinners but last year decided to change the venue for the lobster dinner to an actual Newport Rhode Island Restaurant.  Now, our Newport Bed and Breakfast Package consists of the following:
1. Two tickets to tour 5 of the historic gilded age Newport Mansions.  Parking is available at all of the Rhode Island Mansions.  Some of the houses offer guided tours and others have audio tours.
2. Two tickets for a sunset sail around Newport Harbour.  Enjoy a guided tour around Narragansett Bay.
3. Dinner for two at your choice of three Newport restaurants.  Choose from french/american, new england seafood, irish pub fare.
4. Lobster dinner for two at your choice of three Newport Restaurants.  Enjoy lobster the classic way or innovatively prepared by cutting edge chefs.
5.  Three nights of Newport Accommodations at our Newport Bed and Breakfast.  A full gourmet breakfast, parking, and wireless internet is included with the package.  Choose from any one of our beautiful guest rooms.
If you have never been to Newport, Rhode Island the Newport Rhode Island Inn Mansion Package at the Marshall Slocum Inn is a great way to see the sights and sounds of our beautiful historic city on land and on sea.  The Package is a great deal, especially for those Bed and Breakfast guests that are able to travel to Newport midweek as rates during the week fall to $725 while weekend rates can go as high as $995.  In addition, the Newport Rhode Island Mansion Package is a perfect gift or anniversary idea as everything is already planned for your visit to Rhode Island.  Visit our website for reservations and more details on this great package.
March 30, 2009 by Marshall Slocum Inn
To kick off to our Newport Bed and Breakfast Green Program we have utilitzed the City of Newport, Rhode Island's Arbor Beautification Program by planting a 15 foot Red Oak tree. The tree is located on the Kay Street side of our Rhode Island Inn about 10 feet from the public sidewalk.  Although the tree is a small addition to the many other magnificent specimens surrounding our Rhode Island Bed and Breakfast, we view the addition as a symbol of the beginning to our Newport Inn's Green Program.
Throughout the coming year our Newport, Rhode Island Inn will be undergoing many changes in an effort to reduce our footprint locally and globally.  All of our themed Newport accommodations throughout the inn will receive upgraded luxury bath amenities from Gilchrest and Soames.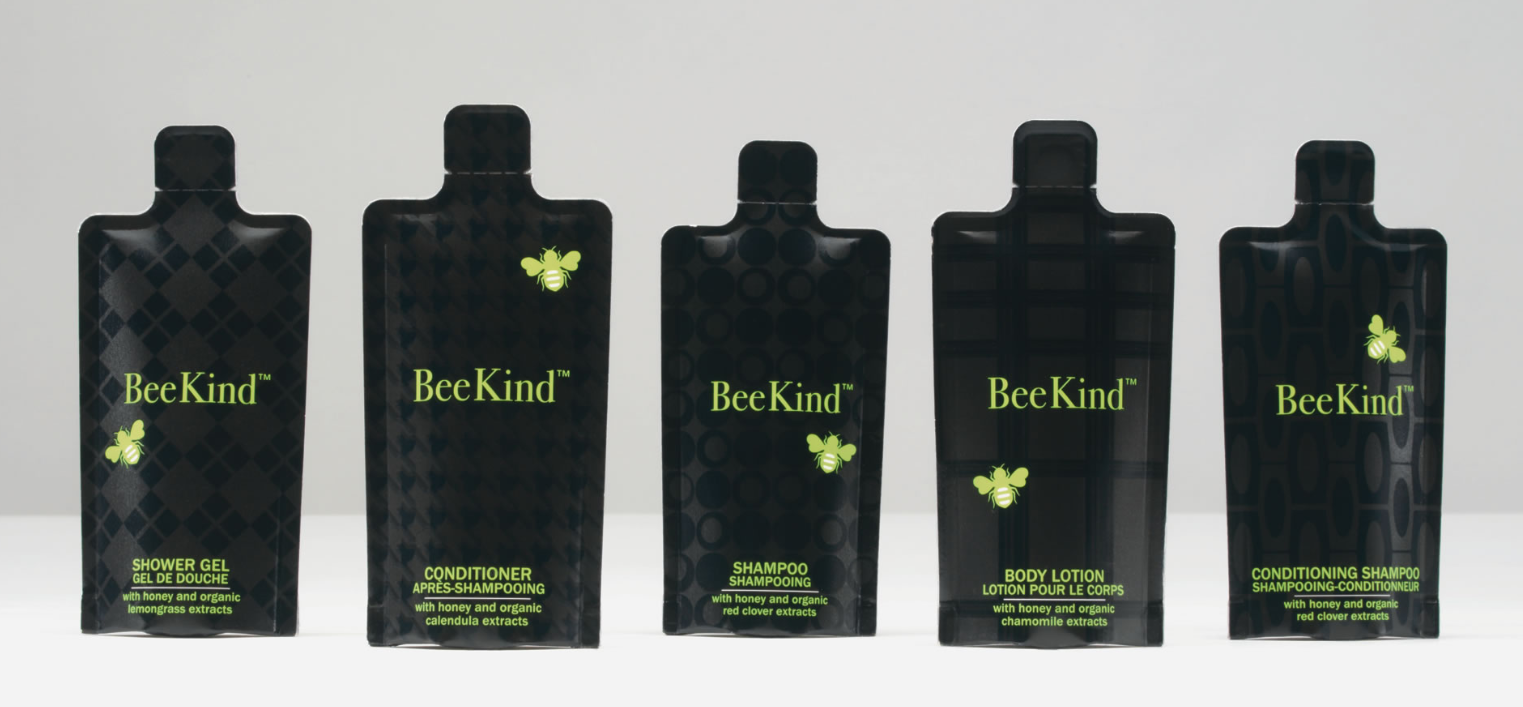 A sophisticated approach to nature-inspired bath and body products, the BeeKind™ Collection delivers iconic branding, clever copy, and an environmental alternative to plastic bottles. The BeeKind™ paper bottle is a 92% reduction in waste after use compared to plastic, lessening our Newport Rhode Island Inn's footprint. With Gilchrist & Soames Signature Formulations, honey and certified organic extracts of red clover, calendula, lemongrass and chamomile, BeeKind is as soothing as it is stylish. A portion of the proceeds of this product supports honey bee and sustainable pollination research.
Stayed tuned for upcoming blogs on some of the following topics: Guests of the Newport, Rhode Island Inn will be saving energy and helping the environment without even knowing it.  Energy saving light bulbs and air conditioning units have been installed throughout our historic Newport inn.  Our Newport, Rhode Island bed and breakfast uses energy efficient appliances in the laundry room and kitchen.  Rooms and common space at the bed and breakfast are cleaned with environmentally friendly cleaning products.  More to come later on these items.
Reserve your Newport, Rhode Island accommodations by calling the inn directly or reserving through the website.