April 6, 2009 by Marshall Slocum Inn
This season marks the beginning of our Rhode Island Bed and Breakfast Green Program.  We have spent many months planning, budgeting, and researching what we can do as owners of a Rhode Island Inn to assist in preserving the environment.  There are many everyday maintenance challenges in owning a 159 year old Inn and thus, coming up with ways to make it a Newport bed and breakfast that is Green worthy can be challenging.
One of the biggest challenges lies in the cost to return basis as eco-converting a Newport Inn of this age is expensive and the cost benefits are minimal.  So, in our first year for our Rhode Island Bed and Breakfast Green Program we have come up with ideas that have a minimal initial cost burden but will make a difference in our bed and breakfast's footprint on Newport and Narragansett Bay.
One idea that I am particularly excited about for our Newport Bed and Breakfast Green Program is the installation of our New England Rain Barrels. The rain barrels are made from recycled barrels ranging in capacity from 55 to 6 gallons.  At our Newport Inn we will be connecting the barrels to three downspouts to collect storm runoff. Water will be then diverted to our gardens or stored in the barrels for other watering needs around the garden or during long droughts.
From a global perspective the New England Rain Barrels will benefit our region in a few ways.  One particular benefit that the City of Newport will be pleased with is the reduction of rain water runoff from our Newport Inn going to the city waste water plant.  Unfortunately, during heavy rain storms the plant can get overwhelmed with water volume and have to discharge water into the Atlantic Ocean and Newport Harbor, disrupting the delicate balance in the sea.  The barrels will also reduce the amount of water we use here at the Inn.  Further goals for our Newport Bed and Breakfast Green Program involve diverting more rain water for laundry use.
March 30, 2009 by Marshall Slocum Inn
To kick off to our Newport Bed and Breakfast Green Program we have utilitzed the City of Newport, Rhode Island's Arbor Beautification Program by planting a 15 foot Red Oak tree. The tree is located on the Kay Street side of our Rhode Island Inn about 10 feet from the public sidewalk.  Although the tree is a small addition to the many other magnificent specimens surrounding our Rhode Island Bed and Breakfast, we view the addition as a symbol of the beginning to our Newport Inn's Green Program.
Throughout the coming year our Newport, Rhode Island Inn will be undergoing many changes in an effort to reduce our footprint locally and globally.  All of our themed Newport accommodations throughout the inn will receive upgraded luxury bath amenities from Gilchrest and Soames.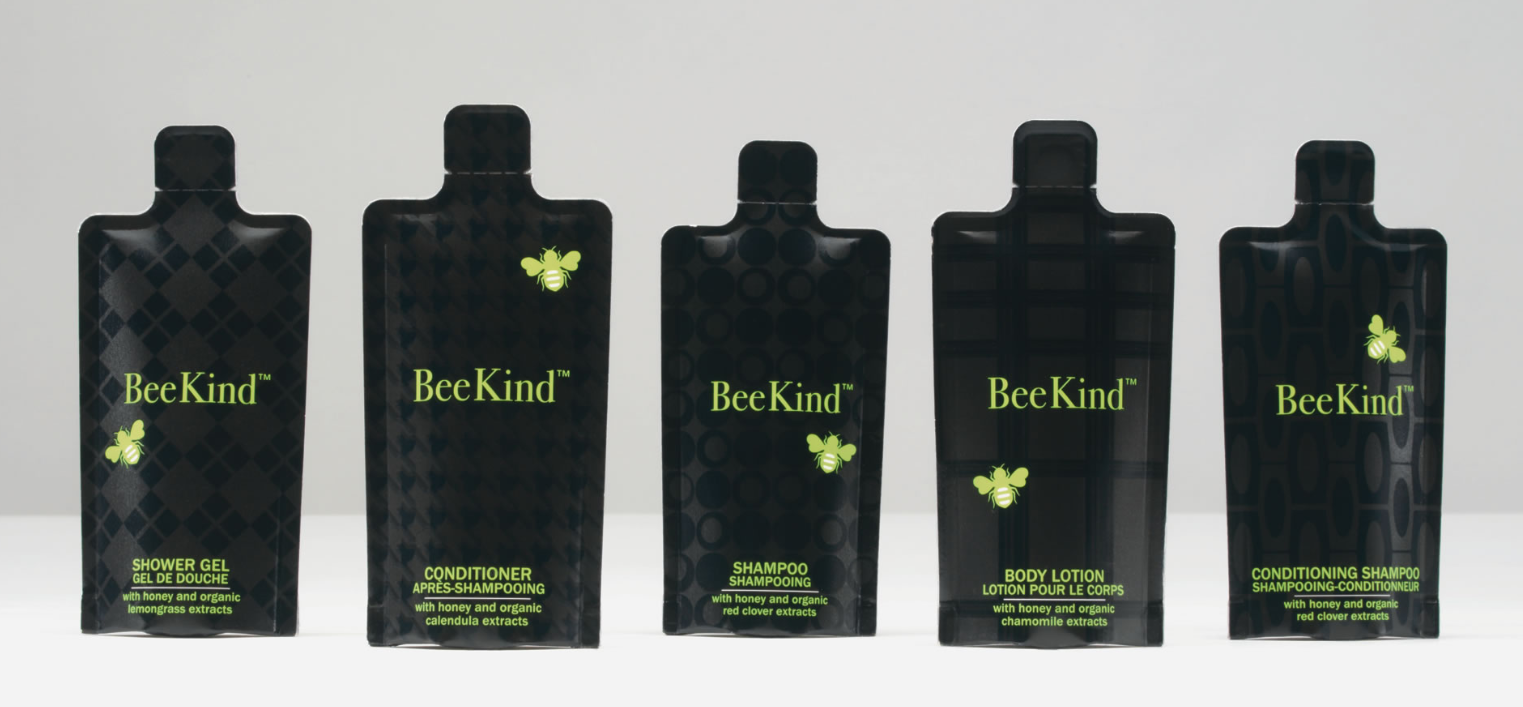 A sophisticated approach to nature-inspired bath and body products, the BeeKind™ Collection delivers iconic branding, clever copy, and an environmental alternative to plastic bottles. The BeeKind™ paper bottle is a 92% reduction in waste after use compared to plastic, lessening our Newport Rhode Island Inn's footprint. With Gilchrist & Soames Signature Formulations, honey and certified organic extracts of red clover, calendula, lemongrass and chamomile, BeeKind is as soothing as it is stylish. A portion of the proceeds of this product supports honey bee and sustainable pollination research.
Stayed tuned for upcoming blogs on some of the following topics: Guests of the Newport, Rhode Island Inn will be saving energy and helping the environment without even knowing it.  Energy saving light bulbs and air conditioning units have been installed throughout our historic Newport inn.  Our Newport, Rhode Island bed and breakfast uses energy efficient appliances in the laundry room and kitchen.  Rooms and common space at the bed and breakfast are cleaned with environmentally friendly cleaning products.  More to come later on these items.
Reserve your Newport, Rhode Island accommodations by calling the inn directly or reserving through the website.