March 28, 2014 by Marshall Slocum Inn
Twice a year, Newport Restaurants put together special three course lunch and dinner menus for $16 and $35, respectively, and participate in Newport Restaurant Week.  One is in April and the other November.  This year, the springtime restaurant week will be held from April 4th to the 13th, which is only a week away!
It's not a surprise that many of the restaurants in Newport can get a bit pricey when you start ordering multiple courses, so restaurant week is a great opportunity to try everything without spending an entire paycheck.  Along the same lines, its a great way to enjoy amazing food at restaurants you have yet to try.
Some of our favorite restaurants here at the Marshall Slocum Inn are The Mooring, 22 Bowens, Thames Street Kitchen, Tallulah on Thames, Castle Hill Inn, Diego's and Cafe Zelda's.  Most of these are located within walking distance of the Inn and you are sure to have a great meal.
For more information and to make reservations visit the Restaurant Week website here.
October 29, 2012 by Marshall Slocum Inn
Newport Restaurant Week is back starting on November 2nd through November 11th.  Many of Newport's best restaurants will be offering prix-fixe three-course lunches and dinners for $16 and $30.  This is a great way to experience some of Newport's best dining options without breaking the bank.  Some participating restaurants that are only a short walk away from the Marshall Slocum Inn are 22 Bowens, Brick Alley Pub, Canfield House, Clarke Cooke House, One Bellevue, the Black Pearl,  White Horse Tavern, and the Mooring Restaurant.  A little farther from the Inn are Cafe Zelda, Tallulah on Thames, Thames Street Kitchen, Scales and Shells, and many more.  Be sure to taste the great food that Newport has to offer.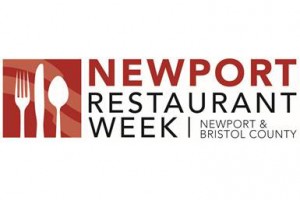 March 30, 2012 by Marshall Slocum Inn
Recently my wife, myself and a few of our friends dined at the Thames Street Kitchen.  Located in the lower Thames Street area of Newport in the fifth ward, the restaurant is in an unassuming building that has housed many different types of businesses.  The owners of tsk, Chad, Tyler, Julia and Anna have done a fantastic job at transforming the property into a comfortable and lively space.  Most tables have a view into the kitchen where Chad and Tyler work their magic and dining their almost felt like being at home.  If you have a large group I would recommend reserving and asking for the large country table that has a front row view of the kitchen.
The food at tsk is based on the ever growing trend of local farm to table cooking and Chad and Tyler do not dissapoint.  The menu changes daily and portions were perfect, much unlike lots of restaurants these days you don't leave feeling overstuffed.  Rather, you leave wanting to come back for more.
We dined at tsk during the Newport Restaurant Week which features three course dinners for $30.  On regular nights the pricing for entrees is anywhere from $25-$35 but the best value is the BYOB option which can save lots of money.
Julia and Anna ran the floor like unassuming professionals and the service was friendly and effecient.  They truly seemed like they enjoyed being there and even brought us out more homemade cookies right out of the oven after we devoured the first batch.
I can truly say that tsk is one of our favorite restaurants in Newport and hope that our guests can make it down to lower Thames Street to enjoy this new gem.