March 10, 2018 by Marshall Slocum Inn
Irish Pride of Newport, RI
There is no finer occasion in the Spring to throw on your finest cable knit sweater and head to Newport, RI than for 62nd Annual Saint Patrick's Day Parade. The Irish heritage here in town makes locals proud to boast about this celebratory event, willing to make travelers feel like a part of the family and share their Irish Pride. This year the parade falls on Saint Patrick's day itself, as a result making the buzz of the parade that much louder.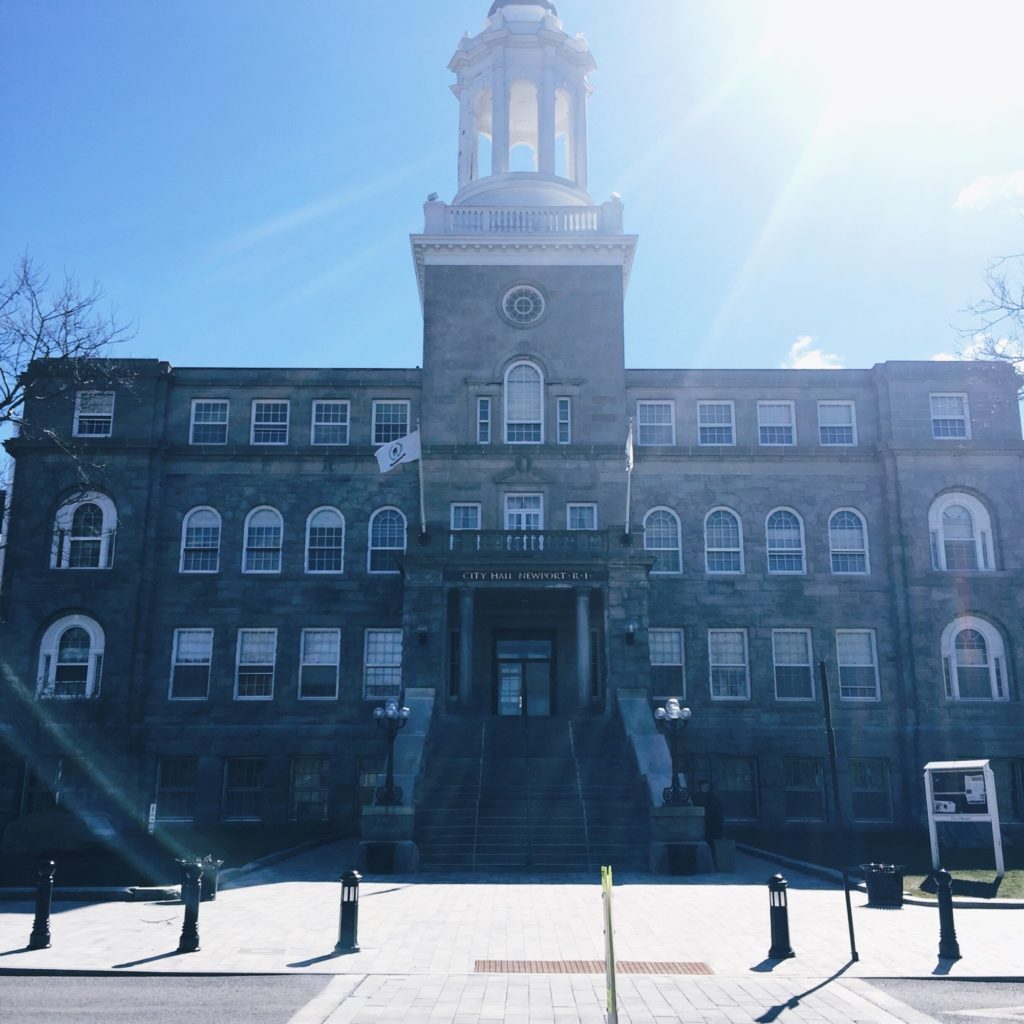 Get Geared Up
Being a short walk from downtown, the Marshall Slocumm Inn is the perfect place to hang your hat for the weekend. Downtown you will find all of the necessities to celebrate Saint Patrick's Day successfully. The parade will go on, rain or shine. If you're in need of some warm layers or something to help you stay dry, make sure to check out our friends at Island Outfitters, Coast to County, Helly Hansen, or The Royal Male.
Parade Route
The parade will start promptly at 11:00AM on Saturday, March 17, 2018 leaving from Newport City Hall, which is also right down the street from the Marshall Slocum Inn. From there the parade route with follow the fresh green paint leading the way down Thames Street into the heart of Newport where there will an abundance of Irish blood pumping, propelling the parade into the Fifth Ward! Click here to see the map!
Grab a Pint
In addition to making your way along the parade, grabbing a pint should also be on the list! Since we won't be experiencing summer temperatures just yet, you will most likely want to pop into a local pub to raise a toast. In our neighborhood close to Broadway, some great places to indulge in snacks and a beer include Malt, Pour Judgement, and the Fastnet Pub. While you make your way through Washington Square and down Thames Street pop into The Brick Alley Pub, Busker's, and take in some live music at the Newport Blues Cafe. If you have enough stamina to make your way down to the Fifth Ward you should celebrate that by stopping in at O'Brien's pub. You will not be able to miss it!
Does the fun have to end?
In this case, no! Maybe some recuperation is what you're needing? Certainly head on back to us for an afternoon nap. If you're able to muster up the energy, check out one of the after parties around town. Let your Irish pride further showcase itself at the Newport Storm After Party at Plumby's. If you are looking for a family friendly celebration, the Martin Recreation Center on Golden Hill Street will be hosting an alcohol free event prepared to keep your children happy with face paint, bag pipers, and refreshments. However you choose to celebrate your Irish pride, be sure to stay safe, have fun, and make (mostly) smart decisions.