April 30, 2017 by Marshall Slocum Inn
Adventuring around Rhode Island, you will discover a variety of breweries and wineries including the location of Newport. There are Newport Storm, Coddington Brewery, and Newport Vineyard/Brix Restaurant.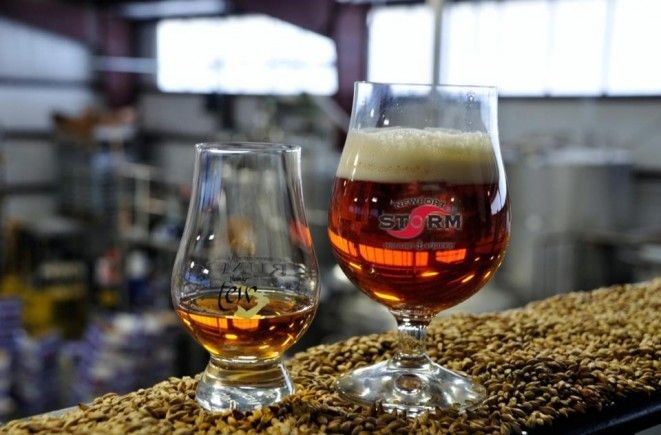 Breweries
Newport Storm Brewery is not located directly downtown, but easy to drive to. They have tastings for only $9 to $11 every day except Tuesdays. A souvenir tasting glass is included within the price as well. You could bring a growler home of your favorite beers on tap. We recommend the blueberry Rhode Island beer when in season. The brewery also has every Friday as a no-cost day, so it a chance to taste with no pay.
If you wanted to have beer and a meal, there is Coddington Brewery Company. It located in Middletown, RI which is right next to Newport. They have an exquisite menu with handcrafted beer throughout their restaurant. Their beer option are not available anywhere else.
Pour Judgment is another restaurant, who craft their one beer. It is a local restaurant and bar that is "a whole in the wall" on Broadway, which has an unique and delicious menu with a vase variety beer collection.
Winery
A further location is the Newport's Vineyards with the Brix restaurant. They have about twenty different wines and several events throughout the year. If you are not touring the vineyards or joining the tasting, there is the chance to taste their wines during dinner at the restaurant. Their menu is American cuisine with a comforting high end décor.
Come stay with us, and you can walk to Pour Judgment or get an Uber to any of these locations. Afterwards, you can bring back a bottle of wine and a growler of beer to enjoy on our beautiful back deck.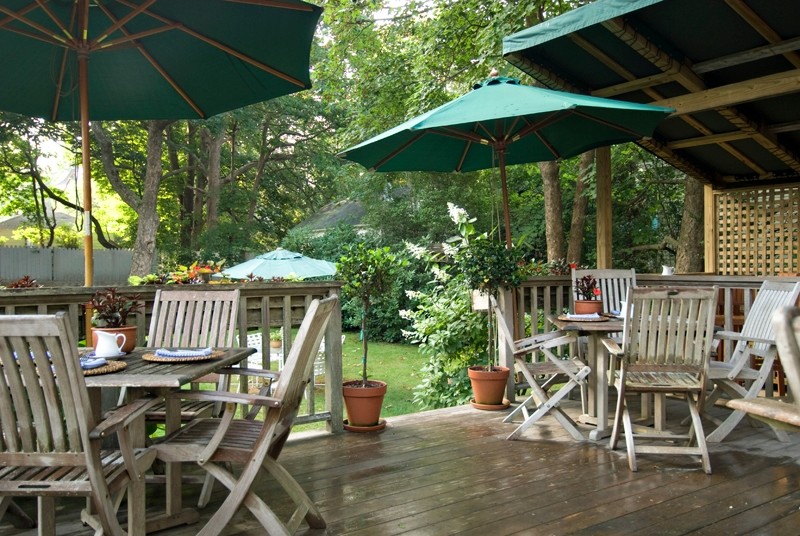 April 25, 2014 by Marshall Slocum Inn
Tomorrow, Saturday, April 26th, Newport Storm and Pour Judgement Bar and Grill are sponsoring the 3rd Annual Newport Craft Beer Festival to benefit the Rhode Island Brewers Guild and Newport Historical Society. There will be two sessions, one from 12pm to 3pm and the second from 4pm to 7pm at the Great Friends Meeting House. This is a 21 and over event.
This festival is a celebration of Newport's brewing history, which dates back to before the American Revolution. Brewers from all over the country will have samples of a variety of different craft beers for attendees to try. Food from local restaurants will be available for purchase, and music will be going throughout the event. It's a great opportunity to mingle with American Brewers and try a great selection of craft beers.
Some of the brewing companies that will be in attendance are: Newport Storm, Union Station Brewering, Grey Sail Brewing of Rhode Island, Revival Brewing, Bucket Brewery, Sebago Brewing Company, Woodstock Inn Brewery, Stone Brewing Co., Lagunitas Brewing Co., Green Flash, Lexington Brewing Co., Harpoon Brewery, Sixpoint Brewery, Boulder Brewing Co., Clown Shoes, Goose Island, Heavy Seas, and many more.
Tickets are available until the sell out. They can be purchased here through tonight, or at the event tomorrow, again, until they are sold out.