August 8, 2014 by Marshall Slocum Inn
It's nothing new that Rhode Island and Aquidneck Island have a rich history in sailing, especially with the America's Cup frequenting Newport.  The Herreshoff Manufacturing Company has played a major role in the manufacturing of a variety of vessels including eight consecutive defenders of the America's Cup from the years 1893 to 1934.  They also manufactured the largest America's Cup boat, the Reliance, Rhode Island's oldest boat, Sprite, and the first United States Navy torpedo boats.
Due to their heavy involvement in much of Rhode Islands boating history,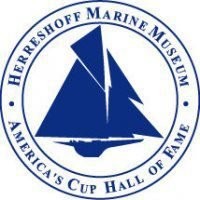 A. Sidney DeWolf Herreshoff and Rebecca Chase Herreshoff founded the Herreshoff Marine Museum in 1971 in order to preserve and spread the accomplishments of the Herreshoff Manufacturing Company.  The Museum showcases over sixty significant boats, including the Aria, a restored Buzzards Bay 25, Torch, a Fishers Island 31, Clara, and Thania, the 1905 motorlaunch.  The museum also displays hundreds of significant artifacts and memorabilia through a variety of changing exhibits.
In 1992, the Herreshoff Marine Museum added the America's Cup Hall of Fame.  It was founded by Halsey Herreshoff who was a four-time America's Cup defender.  The Hall of Fame honors those who have made extraordinary contributions to this yachting competition.  Almost 80 America's Cup "legends" have been inducted into the America's Cup Hall of Fame and include crew members, designers, builders and supporters who showed outstanding abilities, had international recognition, character, performance and contributions to the sport.
Both the Herreshoff Marine Museum and the America's Cup Hall of Fame are located in Bristol, Rhode Island, a short drive from Newport and are open everyday from 10am to 5pm.