48 Hours in Newport – March Edition
Newport may be known as a summer seaside town, but weekend trips in the "off season" are just as charming! The best thing about New England is that we truly get to experience all four seasons. Accordingly, a weekend getaway to Newport in March at The Marshall Slocum Inn allows you to experience some of your favorite places without hustling through the summer crowds.
Weekend Itinerary
Friday
The feeling of serenity sinks in as you drive on to the Aquidneck Island over the bridge, passing over the water and knowing you have finally made it to Newport. Let Mark check you in, and settle in for a great weekend. One of the newest tables in the neighborhood that we can't get enough of is at Stoneacre Brasserie. Trust us, you'll be able to see why when you view their menu. Whether you are looking to share some small plates or grab a cocktail, this is where you want to be. Their simple syrups and mixers are made in house, making their Dark & Stormy one to remember. At the end of the night, don't forget to ask if they have any chocolate chip & sea salt cookies left!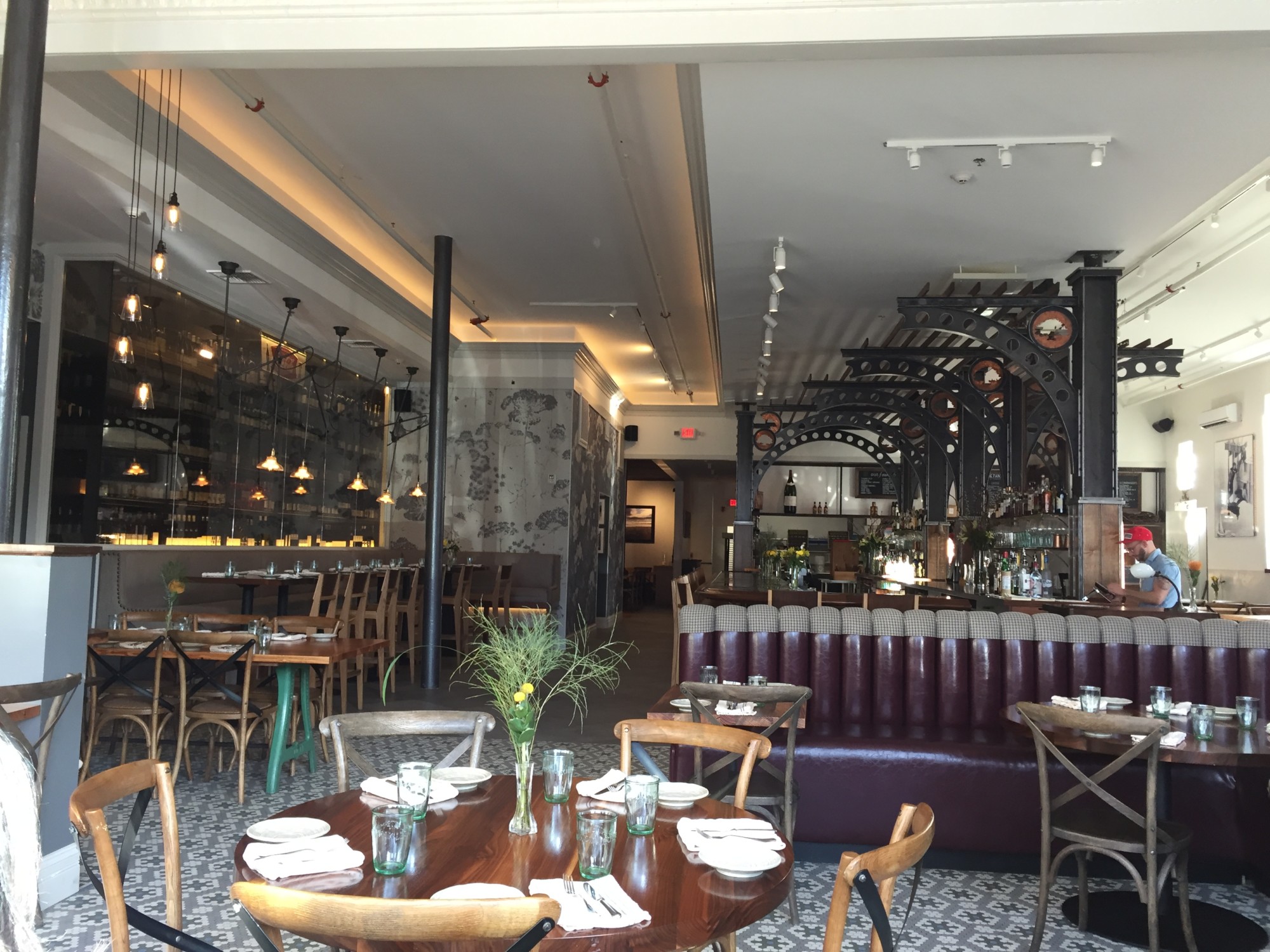 Saturday
Newport has so many activities to offer on the weekends. As a town with a major focus on health and wellness there are many studio classes available, which are a great way to kick off Saturday morning. Pulse Newport is a great place to check out studio classes including barre, rowing, and boot camps. If those don't sound up your alley, Newport Power Yoga is a wonderful place to get in touch with your inner yogi. Luckily neither of these locations are far from Empire Tea & Coffee. The baristas at Empire are knowledgable in their craft. They will send you out the doors properly caffeinated! Come on back to the inn to freshen up before heading out to explore.
Checking out the Newport Art Museum or Audrain Automobile Museum are great spots to take advantage of in the winter months. Once you've worked up an appetite, head on down to Salvation Cafe. Not only is Rachael Ray a fan of this fantastic restaurant, we are too. You can't go wrong with anything on the menu, but the salmon is a personal favorite. Served up with coconut rice and crispy spinach, you will certainly be able to clear your plate. If you're looking for a morsel of sweetness after dinner, indulge in the "banana purses" served with ginger ice cream. You will NOT be sorry. After dinner check out a featured film at the Jane Pickens Theater, a local art house cinema with a sense of style based on history.
Sunday
Sleep in and then join us downstairs for breakfast and a hot cup of coffee! After breakfast head towards Newport's Cliff walk, a unique and world famous walking trail along the cliffs. This trail passes gilded mansions, Salve Regina University, and the Ruggles Avenue Surf Break. Depending on your level of ambition, you can take the full trail around Rough Point or you can pop off on one of the side exits that steer you back towards town.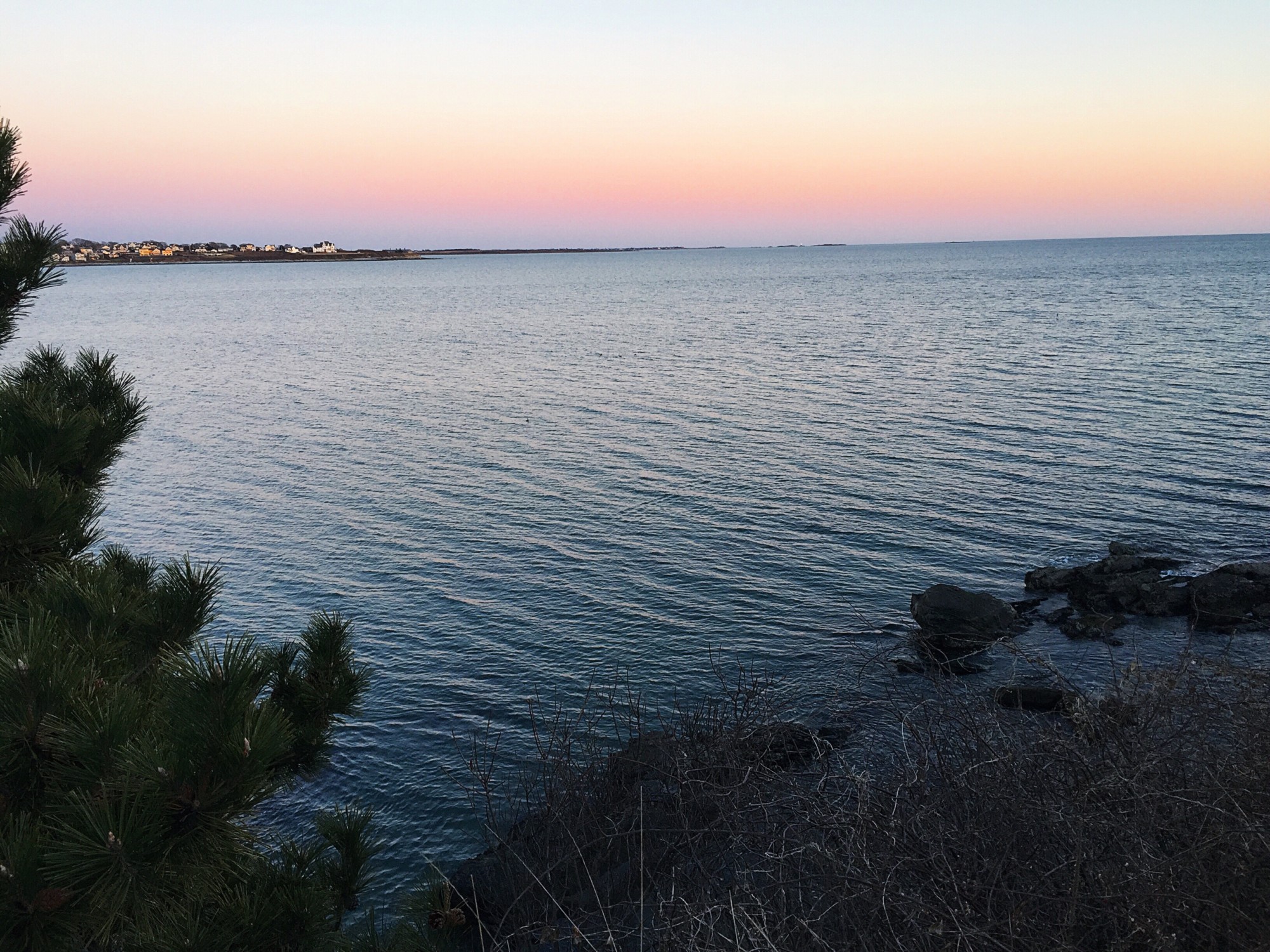 You may have earned a mimosa or two after this! Grab a hightop table at Midtown Oyster Bar and indulge in some libations and "torched oysters" while you take in the Sunday energy, and join other fans watching sporting events on the flat screens behind the bar. Once you check out and are heading over the bridges, you'll be experiencing a much different feeling than when you arrived. Something referred to as "The Sunday Scaries" as your weekend comes to an end, but don't worry. We'll see you again!