Fall in Newport, RI
All the little things that locals and tourists look forward to during the Fall in Newport, RI. Pumpkin patches, apple cider, autumn beer, local farmers markets, and Halloween events are all part of the local feel here.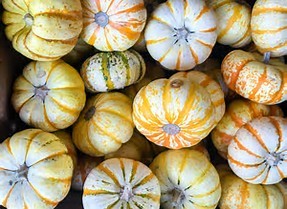 Fall Farmer's Market
The Newport Aquidneck Grower's Market happens every Wednesday in Newport right of Memorial Blvd from 2:00pm to 6:00pm. It is not easy to miss because you will see families, dogs, and much more. The music will draw you in and make you want to participate. The farmers market will give you an idea what to expect in Newport. The gourmet tacos, ice cream, and local fish are some of the ideas. 30 vendors and products within 50 miles.
Local Businesses
Norey's Restaurant is keeping apple ciders from all around the world on tap. Served between 4:00pm to 1:00am everyday except Sunday. The ciders are gluten free and definitely agree with Norey's that they are "the perfect drink to usher the fall".
Newport Storm Brewery and Newport Distilling are producing haunted tours at their facilities. "Get Trapped" between 7:00 and 10:oopm for $15.00 on October 27th through October 29th. Of course there will enough fright, craft beer, and themed cocktails for everyone. If you are too scared for the tour, Newport Storm has their fall beer produced at their facility starting on October 14th.
Pumpkin Patch
Trinity Church in Newport are selling pumpkins, which is pet and children friendly. The Trinity Church Pumpkin Patch is open every day through Halloween. Live music on Saturday's and Sunday's with refreshments. Popcorn, cider, home-made goodies, and hot & cold drinks are available during the weekend. There are all shapes and sizes of pumpkins to choose. Even mums, decorative cabbages, and gourds will be for sale. This event will be picture perfect for the fall season.
Costume Parade! Get your best outfit together and be on the patch Sunday, October 29th at 1pm!