May 12, 2013 by Marshall Slocum Inn
What's better than a nice relaxing evening, sitting on the porch, drinking a nice glass of wine after a busy day of cliff walking and mansion visits?  For many of our guests the answer to that is, nothing.  While there is no lack of liquor stores, you may find visiting the source to try some local wines more appealing.
The seeds of Newport Vineyards were planted in 1977 in a field that overlooks the Rhode Island Sound.  The goal of the planters was to produce wine in order to save precious agricultural land from development.  Aquidneck Island has one of th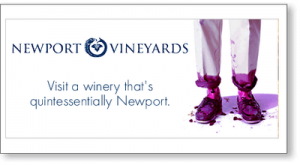 e best growing climates, allowing for a long, cool growing season for the grapes.  These first grapes were planted by Captain Richard Alexander who later teamed up with the Nunes family to build a winery in 1988.  That same year their first vintage was produced.  In 1995, When Alexander retired from wine making, the winery was aquired by John and Paul Nunes.  It was then that they established the brand "Newport Vineyards", which now encompasses 60 vineyard acres.  Newport Vineyard wines have won many awards throughout the years and the most popular wine is their "Great White".  They have a large selection of white, red, blush, dessert, sparkling, and reserve wine, as well as their own brand of hard cider called "Rhody Coyote".
Newport Vineyards is open 7 days a week from 10am to 5pm (Monday-Saturday), 12pm to 5pm (Sunday), with summer hours extending to 6pm starting Memorial Day weekend.  They offer guided tours of the vineyard at 1pm and 3pm Sunday-Friday and hourly on Saturdays between 11am and 4pm.
May 11, 2013 by Marshall Slocum Inn
Tours a great way to get an overall view of an area – you can see the main attractions, and then plan which ones you think are worth heading back to on your own.  Here in Newport, one of the best ways to see the highlights of the city is by taking a Viking Trolley Tour, which depart from the Visitor's Center – just a short walk from our Newport Inn.
Viking Trolley tours have been giving visitors an inside look at Newport since 1962  They offer three different tours ranging from 1.5 hours to 4 hours.  All tours start out with a narrated scenic overview of the area including Ocean Drive and Bellevue Avenue, and you can include a visit to either one or two of the mansion with Tour 2 or 3.
Currently, only Tours 1 and 2 are available and run twice per day, 10:00am and 1:30pm, but starting on June 16th, all three tours will be available.  Tour 1 – narrated scenic overview – runs five times per day (10am, 11am, 12:30pm, 1:30pm and 3pm), Tour 2 – scenic overview plus choice of one mansion, four times a day (10am, 11am, 12:30 and 1:30) and Tour 3 – scenic overview plus choice of two mansions, once per day (12:30pm).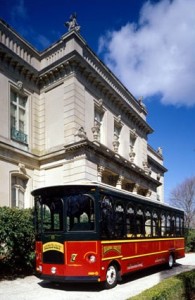 May 5, 2013 by Marshall Slocum Inn
Vernon Court, which is now the home of the National Museum of American Illustration (NMAI) was built in 1898, and has been recognized as one of the ten greatest mansions in America.  It has been compared to such structures as the White House, the Breakers and the Biltmore.  The National Museum of American Illustration was founded in 1998 by Judy Coffman Cutler and Laurence S. Cutler in order to display their art collection from the "Golden Age of American Illustration."  This museum opened its doors to the public on July 4, 2000.
The NMAI's summer season hours will start on May 24th and are Thursday-Sunday 11am-5pm, with guided tours Friday at 3pm.  Until then they are only open 11am-5pm on Fridays.  Tickets are $18.
On the summer season's opening day, the NMAI will be debuting a new exhibition called "The American Muse," which will be on display until the fall.  This collection pays respect to women of the late 19th and early 20th centuries and the artists who accurately portrayed their beauty and character.  Some illustrators that will be featured are Harrison Fisher, Philip Boileau, Henry Hutt and Paul Stahr, among others.  These illustrators created icons of American women of their day, which were featured in artist books and magazines such as the Saturday Evening Post and Cosmopolitan.
In addition to this new exhibit, the NMAI will continue to showcase other exhibits: Maxfield Parrish: The Retrospective, Howard Pyle and his Brandywine Students and highlight's from the museum's American Imagist collection.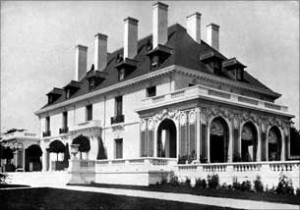 October 29, 2012 by Marshall Slocum Inn
Newport Restaurant Week is back starting on November 2nd through November 11th.  Many of Newport's best restaurants will be offering prix-fixe three-course lunches and dinners for $16 and $30.  This is a great way to experience some of Newport's best dining options without breaking the bank.  Some participating restaurants that are only a short walk away from the Marshall Slocum Inn are 22 Bowens, Brick Alley Pub, Canfield House, Clarke Cooke House, One Bellevue, the Black Pearl,  White Horse Tavern, and the Mooring Restaurant.  A little farther from the Inn are Cafe Zelda, Tallulah on Thames, Thames Street Kitchen, Scales and Shells, and many more.  Be sure to taste the great food that Newport has to offer.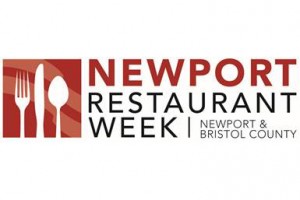 July 5, 2012 by Marshall Slocum Inn
From July 5th through July 9th, the Tall Ships Festival will be sailing into Newport.  There's so much to do during this time, starting the 5th at the Tall Ships Reception, starting at 7pm.  The festival really begins on Friday, July 6th, when the vessels will be open to the public for boarding between 10am and 5pm Friday-Sunday.  The festival ends on Monday, July 9th after the Parade of Sail, which will take place at noon.  There will be various entertainment, food and exhibits throughout the weekend for everyone to enjoy.
The Ocean State Tall Ships Festival is part of the Tall Ships America Challenge Series.  The annual races and festivals started back in 2001 to inform the public about tall ships and their history.  They are here to educate people about the maritime history and the significance of sailing.
14 different ships will be in the Newport Harbor for this event.  The ships include: HMS Bounty, Mystic Whaler, Unicorn, Picton Castle, The Lynx, The Gazela, The Tree of Life, The Pride of Baltimore II, The Providence, Summerwind, The Sir Martin II, The Peacemaker, The Lark, and finally The Bowdoin.  These are all different types of ship with unique histories that can be boarded throughout the festival.
Newport is full of maritime history, and the Tall Ships Festival is a celebration of just that.